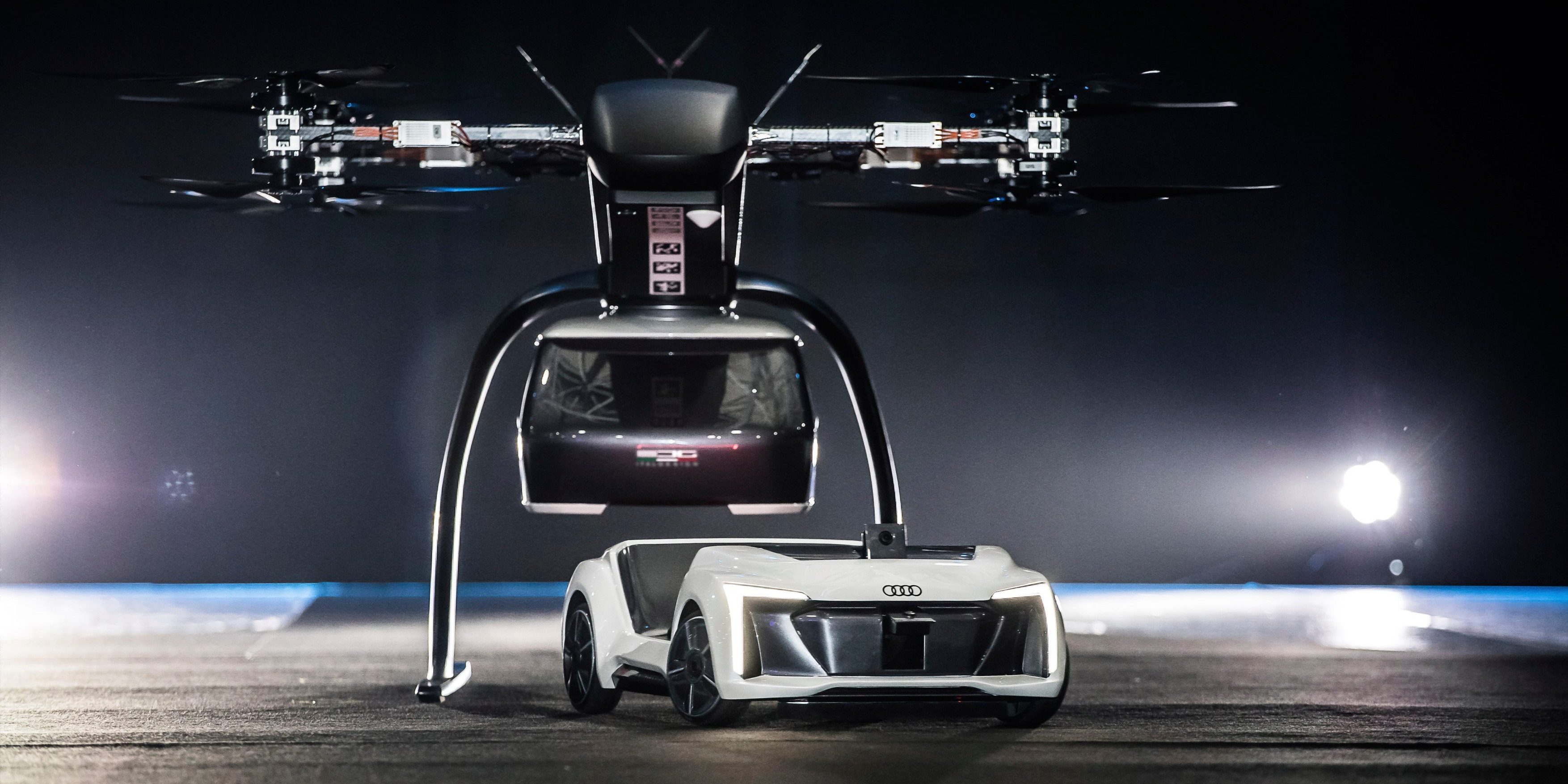 Audi, Airbus and Italdesign are all working together on an electric "flying taxi" concept and they are now starting to test the vehicle.
The concept was first unveiled earlier this year at the Geneva Auto Show.
They now have a more refined working prototype, but it's still a 1:4 scale model – though it is flying and driving at Amsterdam Drone Week.
It consists of an electric vehicle platform able to accommodate a passenger pod. The platform can drive on the road and park itself under a drone frame, which then receives the passenger pod – becoming a passenger drone.
Here are new images of the new 1:4 scale model presented at the Amsterdam Drone Week: