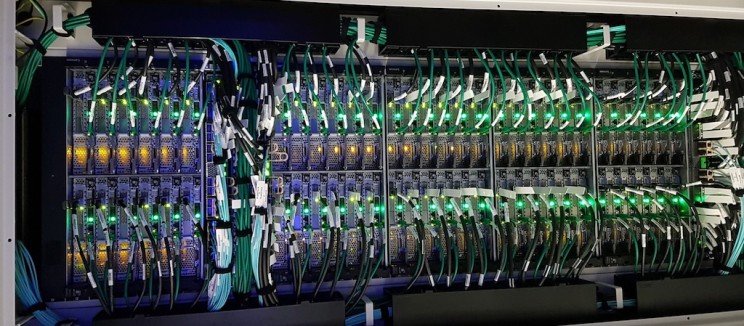 Michael is the supercomputer here to help push the world of EV batteries further into the future, tackling some of the issues that currently plague electric battery technology and that have proven to be major hurdles for scientists around the world.
Don't worry Michael is here to help, not to bring about the Skynet apocalypse. Installed at University College London, the supercomputer will be helping over 110 researchers focused on creating new models for battery systems and researching next-generation, solid-state batteries.
Michael's EV Challenge
Electric vehicles are gaining traction across the globe, as the age of electric vehicles has begun. Companies like Tesla and its eccentric CEO Elon Musk have pushed the automotive market to re-look at electric vehicles, because of the company's innovation in the field and widespread appeal. Nevertheless, electric vehicle batteries are not perfect and have a lot of room to grow.
Costing a cool £1.6 million, the supercomputer got its name from the United Kingdom's most famous battery scientist, Michael Faraday, who contributed to the study of electromagnetism and electrochemistry. His main discoveries include the principles underlying electromagnetic induction, diamagnetism, and electrolysis.
Funded by UK Research and Innovation (UKRI) through the UK Government's Industrial Strategy Challenge Fund, Chief Executive Professor Sir Mark Walport states the significance of the project by stating, "This new supercomputer will be a valuable resource for the UK's battery researchers, providing them with the insight necessary to improve battery performance and lifetime and reduce costs"
EV Battery Innovation
Specifically, Michael will help address the present challenge with EV batteries that include, fast-charging of batteries, low-temperature operation and thermal management of cells within battery packs. Michael will be creating various simulations for batteries to help researchers perfect the technology.
These simulations will give researchers the opportunity to design complex batteries and advanced batteries without the hassle or cost of creating countless prototypes to test new material, configurations etc.
Processes like these can be very expensive as well as slow down the needed innovation in the industry. Michael's precision and speed are perfect for researchers. At top speed, the supercomputer can reach 265 teraflops.
Dr. Jacqueline Edge of Imperial College London and project lead of the Faraday Institution's Multi-scale Modelling project stated: "Our team is excited to have access to this new high-performance computer, fully dedicated to accelerating our battery research".
Even more so with this acceleration in EV battery research could help automobile manufacturers cut down on costs when manufacturing an electric vehicle, accelerating how quickly the automobile market continues to adopt electric cars.