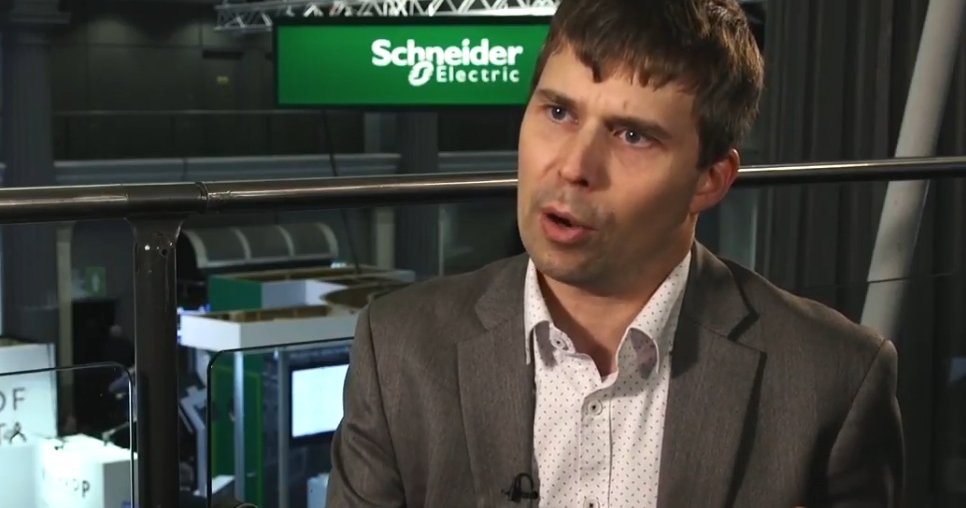 Membrane reactor technologies are power dense, energy efficient and easy to maintain, making them ideal for modular deployments
Because gas has a much higher power density than electrons, fuel cells provide considerably more power for the amount of space they use.
The membrane reactors can transform chemical energy into electricity, and electricity into chemicals, and because they are modular, they are ideal for small site deployments, explained Olivier Bucheli, chief business development officer at SOLIDpower Group at DCD's flagship event in London earlier this month.
"Translate that into data centers and you see how much copper you can remove by simply distributing the gas very close to where it is consumed, transformed into electricity to feed the server."
So far, SolidPower's involvement in data centers has been limited to hyperscalers – namely Microsoft – but Bucheli believes that the modules are, by their compact nature, and the fact that they don't emit any greenhouse gases, perfectly suited for small scale edge deployments.
"Going to the edge compared to gas engines there is no nitrogen oxides (NOx) generated, you do not have toxic emissions around the fuel cell when producing electricity. So it is suitable to power this in cities like London, like Amsterdam, where the local emissions have a significant impact on peoples' health."
Plus, unlike engines, fuel cells tend to be more efficient at partial load than at full load, he explained. While a concern may be that of short lifespans, they now last up to five years and can still be refurbished.
Maintenance costs are low, because other than blowers, fuel cells have no moving parts, leaving only the cartridge water to be changed "from time to time."
By using solid oxide fuel cells, he said, one can also deploy micro-combined heat and power systems, whereby discharge heat is redistributed to increase overall efficiency – though this isn't always possible, because heat, unlike electricity, is difficult to transport. But even without this, in pure generation mode, the electrical efficiency of fuel cells sales averages around 60 percent, he claimed.
The main drawback to fuel cell deployment, however, is cost.
"We know that our technology is cost competitive at a certain scale, and that scale is not so far away. But we still need to reach that scale now. Starting from a bit more than 10MW, it starts to be competitive, while for the time being our two manufacturing plants are only adding up to 4MW."