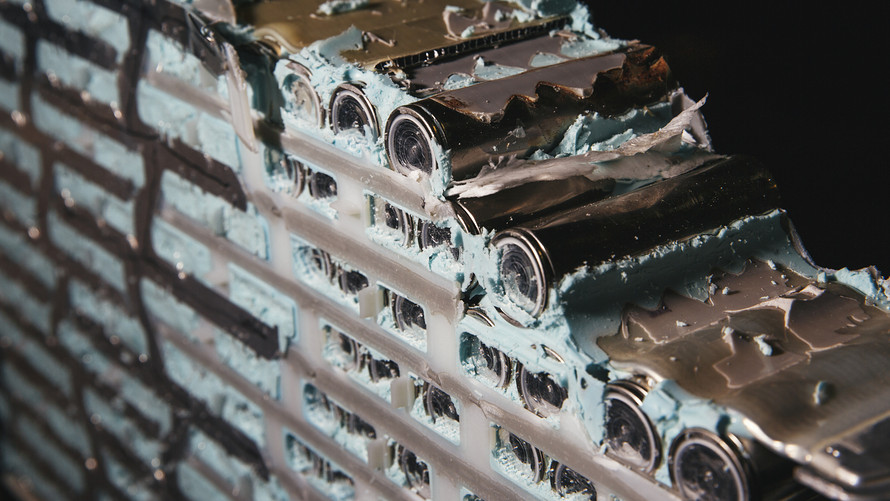 Tesla Inc.'s batteries are actually cheaper to produce than analysts at UBS had estimated, thanks to economies of scale and chemical composition, keeping the Silicon Valley car maker ahead of the competition, analysts at UBS said in a note this week.
In the latest in a series of notes based on complete teardowns, UBS analysts led by Colin Langan estimated that a Tesla TSLA, -1.69% cell cost will reach about $111 per kilowatt/hour versus a prior estimate of $148 per kWh.
That implies that the Model 3 cost will be about $1,960 lower than UBS previous estimate once the cells are at scale, they said.
"Despite the improvement, our mix analysis implies that the ($35,000) base version will still lose money and reaching its 25% gross margin target for the Model 3 will require pricing (above $50,000)", the analysts said in a note.
It also suggests that Tesla is ahead of the competition on both the chemistry and battery management systems, they said.
Based in part on that lower cost, the analysts raised their price target on the stock to $230, from $190, and their 2019 per-share earnings estimate for Tesla to $3.55. They kept their rating on the stock at sell.
Analysts surveyed by FactSet expect a 2019 EPS of $2.33 for Tesla, and the average price target on the stock is at $323, which represents a 6% downside over Tuesday's share price.
UBS in August said Tesla would lose money on the cheaper Model 3s, and later that month faulted the sedan's finish for being 'below average.'
This week, they forecast that the mid-term profitability of electric vehicles for traditional auto makers would remain below average, but thanks to that battery cost advantage, "(Tesla) remains ahead of the pack when it comes to EV tech and that incumbent OEMs will need longer to catch up," they said.
Tesla shares have gained 10% so far this year, holding on to 2018 gains that evaporated in recent sessions for the S&P 500 index SPX, -1.82% and the Dow Jones Industrial Average DJIA, -2.21% down 1.1% and 0.9%.