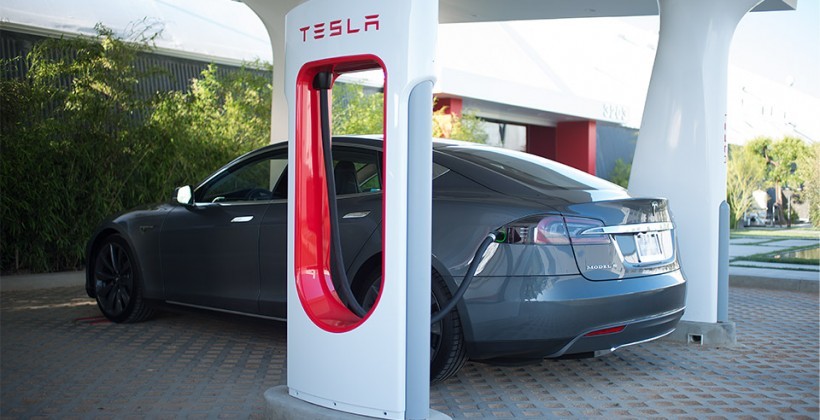 Your stocks to watch this week are five top stocks that are near buy points: Tesla (TSLA), PayPal (PYPL), Cisco (CSCO), CSX (CSX) and PRA Health Sciences (PRAH). All five stocks have formed handles, which can provide an earlier buying opportunity than the left-side high of the base. Tesla stock broke out early Monday while the other stocks made modest moves.
Top Stocks Near Cup-With-Handle Buy Zones
PRA Health Sciences leads the group with a highest-possible IBD Composite Rating of 99, while CSX has a 97 and PayPal has a 95. Meanwhile, Cisco and Tesla stock lag the group with a 78 and 75, respectively. Top stocks typically have a high Composite Rating, which looks at key fundamental and technical metrics, when they launch big runs.
The action for Tesla stock, PayPal and the others shows that just because a top stock retreats along with the broader market, that doesn't mean it shouldn't stay on your radar. Top stocks can quickly bounce back and be some of the first to break out after a market sell-off. Plus, handles can provide earlier entries.
Credit the latest market pullback for these handles. Proper handles should be at least five days long and flat to downward sloping. The midpoint of the handle also should be above the midpoint of the base. A proper handle provides a last opportunity to shake out weak holders before a breakout.
Tesla Stock
Tesla stock rose 1.5% to 359.63 soon after Monday's open after briefly topping the 357.68 entry.
Shares closed Friday at 354.43, just below a 357.68 buy point, according to MarketSmith. The base itself, which has a depth of 36%, is littered with gap-downs as the company was dealing with the fallout of Elon Musk's go-private tweets. Tesla has since settled with the SEC, and Tesla stock has risen sharply since the company smashed quarterly earnings estimates in late October.
The relative strength line, which tracks a stock vs. the S&P 500 index, has been rebounding after a long decline. The RS line is not at consolidation highs, but is at a short-term high.
Analysts expect Tesla to log a loss of $1.55 a share in 2018, but with adjusted earnings per share of $4.96 in the second half of the year. They see Tesla earning $6.29 a share in 2019.
PayPal Stock
PayPal closed Friday 9% below its all-time high of 93.70 reached in mid-September. But PayPal stock has formed a handle and is just 4.6% below the handle entry of 89.16. And since the low of this base undercuts the low of the prior base, it resets the base count.
PayPal's RS line isn't far from record highs, but it's moved sideways for the past year. PayPal stock closed Friday just below its 50-day line. See if PayPal can reclaim and hold above the 50-day line. Look for heavy volume if PayPal stock breaks out. That would indicate support from institutional investors.
PayPal fell 0.4% early Monday.
Cisco Stock
After retaking its 50-day line on Thursday following strong earnings, Cisco settled Friday 4.5% below a cup-with-handle buy point of 48.54. The handle itself is showing a larger decline than is ideal. But looking at a weekly chart, Cisco stock's RS line is trading at its highest levels in almost eight years.
Cisco stock was up 0.1% early Monday.
PRA Health Sciences Stock
PRA Health Sciences is trading 7% below a 108.32 entry point. Volume in the handle is drying up, which is what you want to see. But PRA Health stock is trading below its 50-day line. That could be a potential resistance area as it tries to close in on the buy point. PRA Health stock was Friday's IBD Stock Of The Day on Friday.
PRA Health stock rose 0.1% early Monday.
CSX Stock
CSX finished Friday just 0.4% below a cup-with-handle buy point of 72.87. The stock tried to clear that level intraday on Friday but pared its gains. Volume was well below average Friday. The RS line for CSX stock is at a new high before the stock hits a new price high, which is especially bullish.
CSX stock rose 0.2% soon after Monday's market.
The Jacksonville, Fla.-based railroad was trading in a shallow flat base in early October, when it suddenly plunged with the broader market and after reporting Q3 earnings. But shares rebounded from their 200-day line on Oct. 26 and made their way back above the 50-day.
Stock Market Choppy
Just because a stock is setting up doesn't mean it will break out. So wait for stocks to clear the buy point, ideally in powerful volume, before pulling the trigger. In the current choppy market environment, be cautious about buying stocks.