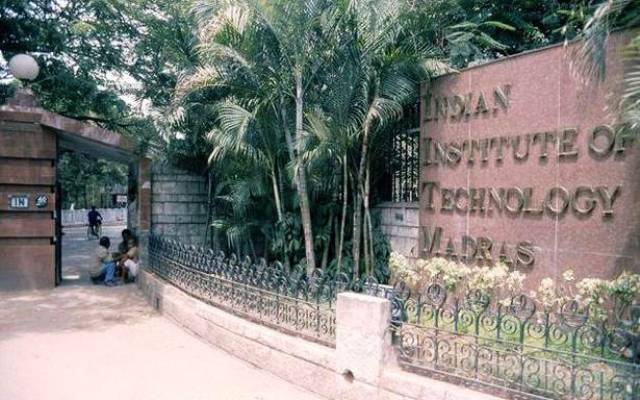 The Indian Institute of Technology (IIT), Madras has developed a portable solar-powered cold storage device with a 500 kg capacity for storing vegetables and fruits, among other items. This device will help farmers store their produce, preventing wastage of agricultural produce.
The first unit of the device, which provides storage facility with temperature ranging between 4 and 10 degrees Celsius, was deployed at a farm in Madurantakam in Kancheepuram district, around 80 km from Chennai, recently. "Vegetables, leaves, flowers and fruits can be stored for 24 hours in the device. Each device would be enough for 5 or 6 acres of land or for a group of three to four farmers," said Professor Satyanarayanan Seshadri, who developed the system.
Each unit would cost between Rs 550,000 to 600,000 (€6,700-7,300) and storage capacity could be scaled down based on requirement. "The unit uses thermal energy storage… The photovoltaic-powered refrigeration system is used to charge the indoor thermal battery in the form of latent heat during day time and used to maintain temperature (10C) for 20-24 hours," Seshadri said.
The project has been funded by Department of Science and Technology (Ministry of Science and Technology) and IIT-M.
Earlier also, three engineering students at IIT Kharagpur were fascinated with the opportunities in and the unlimited potential of the solar industry in India. Devendra Gupta, Prateek Singhal and Vivek Pandey incorporated EcoZen Solutions in 2010 with the objective to provide energy access in an efficient manner to the masses.
Ecozen started as a solar solutions company which provided B2B plug-n-play solutions on energy management, helped client organizations reduce their energy consumption and switch to solar energy sources for their energy needs. Bootstrapping their way and growing organically, Ecozen started providing solar solutions, ranging from solar lanterns, home lighting, LED street lighting, solar roof tops to power plant scale solar solutions.
It also developed innovative agricultural products powered by solar energy — water pumping solutions for drinking and irrigation. Ecofrost Technologies, an affiliate of Ecozen Solutions is working on a solar micro cold storage system to meet the demands for storage needs of farmers.
The trio tells us that in India alone, 10 million tons of cold storage capacity is required to prevent the over 30 percent wastage of perishable produce. Total annual food wastage in India is approximately Rs. 44,000 crore. Lack of high quality cold storage facilities and lack of refrigerated transport for food manufacturers and food sellers are said to be two of the biggest contributors to food losses.