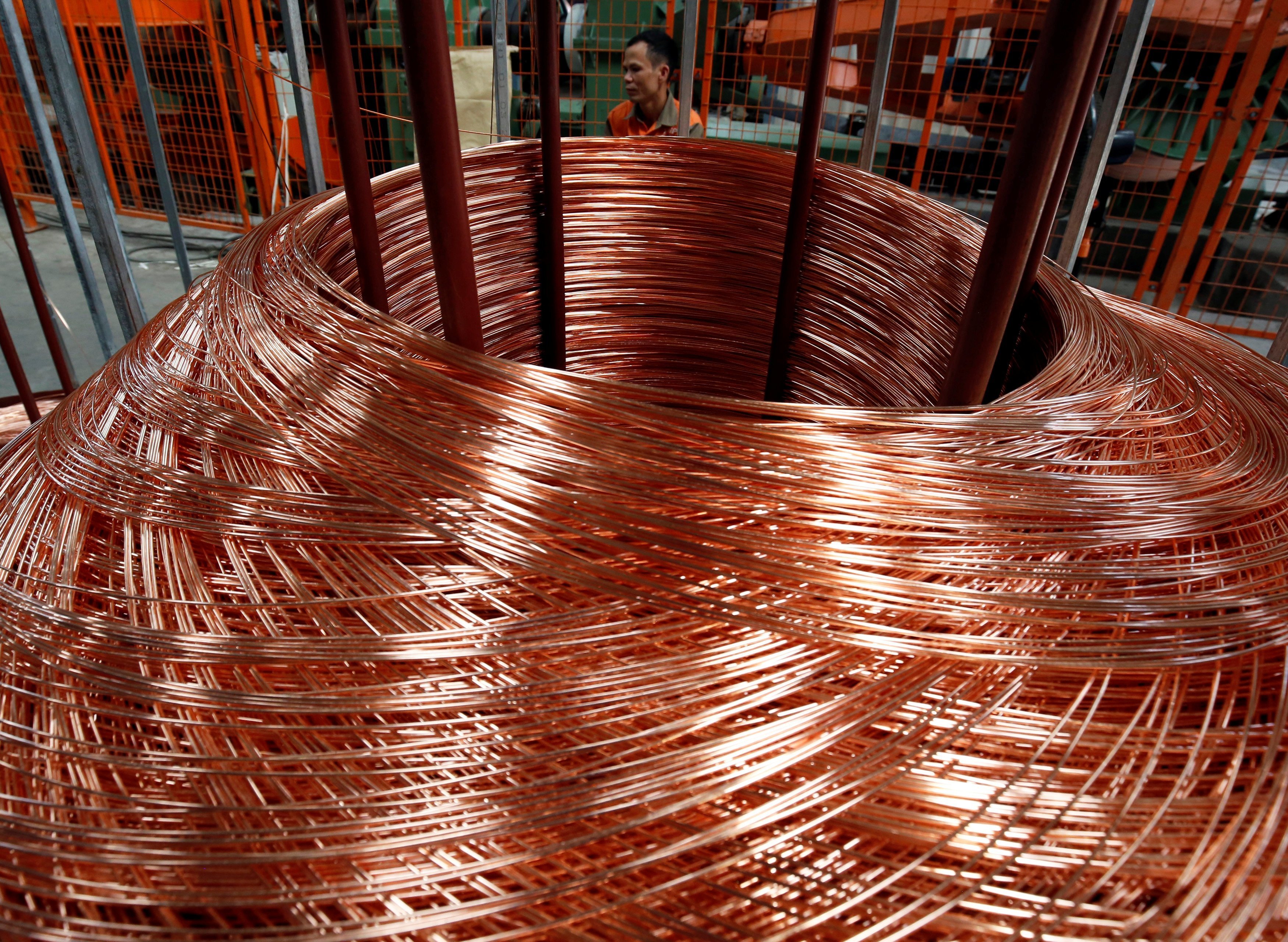 Copper hit its lowest price in a week on Friday and other industrial metals slid as speculators unleashed more selling due to worries about higher U.S. interest rates and slowing Chinese economic growth. Copper headed for its biggest weekly drop since mid-August as investors shunned riskier assets such as commodities and shares. Prices took a hit after the U.S. central bank on Thursday confirmed a gradual rise in interest rates while data showed weak Chinese car sales. [nL4N1XK370} "Base metals are on the defensive this morning and that's not surprising because the dollar is very strong, we've seen some weakness on stock markets overnight and the Chinese currency is a bit weaker," said Robin Bhar, head of metals research at Societe Generale in London. The stronger greenback makes dollar-denominated metals more expensive for buyers paying in other currencies.
"There's still negative macro sentiment, which seems to be winning the day, and for the moment investors seem happy to either sit on the sidelines or hold short positions," Bhar added. While supply/demand fundamentals had supported copper prices, macroeconomic concerns such as U.S.-China trade tensions have been capping gains in the metal used in power and construction. Copper hit a 4-1/2-year high in June. Three-month copper on the London Metal Exchange was bid down 1.4 percent at $6,069 a tonne in official open outcry activity, having failed to trade. It was poised for its biggest weekly loss since the week to Aug. 17 with a decline of over 3 percent.
"Base metals are almost waiting for a sign that something's changed, whether it'd be the Chinese economic momentum or the U.S. policy direction. Until we get that sign, it's very difficult to think you can have a sustainable rally," said Guy Wolf, global head of market analytics at Marex Spectron.