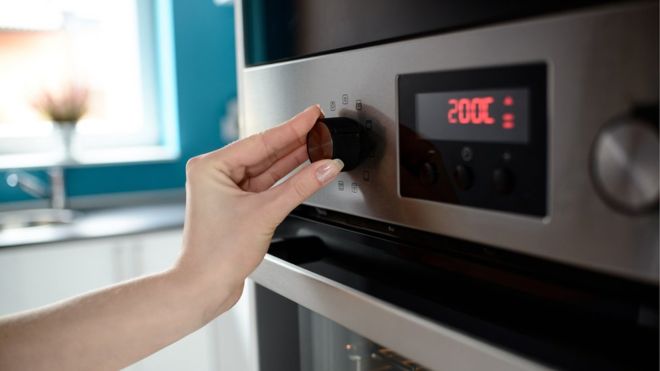 Energy firms SSE and Npower are renegotiating the terms of a merger of their UK retail operations, blaming the introduction of an energy price cap.
The merger, which has been cleared by the regulator, is set to create the UK's second-biggest energy company.
Both firms said they still thought the merger had benefits, but that any final deal was likely to be delayed.
An energy bill price cap of £1,137 a year for "typical usage" is due to come into force in the new year.
It means suppliers will have to cut the price of their default tariffs to the level of the cap or below it.
The government introduced legislation earlier this year to establish the price cap following concerns about how efficiently the energy market was working.
In September, SSE said the cap would lead to "significantly lower" profits than it had expected at the start of the financial year in its retail arm.
The energy firm said it had become apparent that the impact of some "recent market developments", including the price cap, meant that the "commercial terms associated with the proposed combination will need to be reconsidered".
As a result, SSE and Npower's German owner Innogy were in talks "regarding potential changes" to the commercial terms of the deal, it added.
SSE chief executive Alistair Phillips-Davies said: "We continue to believe that creating a new, independent energy supplier has the potential to deliver real benefits for customers and the market as a whole, and that remains our objective."
Talks will take place over several weeks, with an update on progress in mid-December.
'Adverse developments'
The two companies were aiming to complete the merger – which would cut the "Big Six" energy firms down to five – in the first quarter of 2019.
However, SSE said it was now not likely to be done by then.
Innogy said in a statement that "adverse developments in the UK retail market and regulatory interventions such as the price cap have had a significant impact on the outlook for the combined retail company".
It said the negotiations would include talks about "potential additional direct or indirect financial contributions by each party".
Earlier this week, energy regulator, Ofgem said the cap would save 11 million customers an average of £76 a year on their gas and electricity bills.
Households in England, Scotland and Wales on default tariffs – such as standard variable tariffs – stand to benefit. Consumers in Northern Ireland have a separate energy regulator and already have a price cap.
More than half of all households in Britain are on default tariffs because they have never switched or have not done so recently.