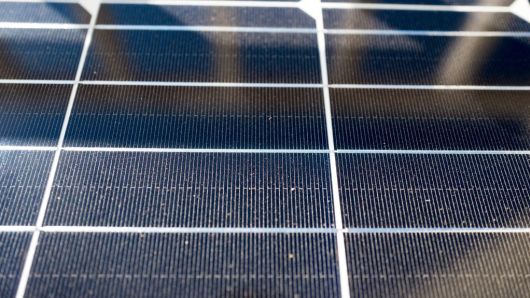 An airport in Kenya is set to have a ground-mounted, 500-kilowatt solar system installed.
In an announcement earlier this week solar business Solarcentury said it had signed a contract with the International Civil Aviation Organization (ICAO) to undertake the work at Moi International Airport, in Mombasa.
Solarcentury said the photovoltaic system would produce 820,000 kilowatt hours of energy per year and offset 1,300 tons of carbon dioxide (CO2) annually.
The firm added that the installation would make Moi International Airport the first in East Africa to have a solar photovoltaic system installed. Photovoltaic cells directly convert the light of the sun into electricity.
Construction is expected to take 10 months, with the systems set to produce solar electricity by 2019.
The work is part of a 6.5 million euro ($7.4 million) initiative funded by the European Union and implemented by the ICAO. The program is targeting 14 countries with the aim of cutting CO2 emissions in the aviation sector.
In a statement Tuesday, Jonny Andersen, managing director for the Kenya Airports Authority, said that "the expected savings on electricity as well as reduction in carbon emissions" would "contribute towards the efficient operations of Moi International Airport."
Moi International Airport is the latest airport to turn to solar power. In July, for example, Hawaii's Department of Transportation said it would install 4,260 new solar modules at Honolulu's Daniel K. Inouye International Airport.
At the time, the Department of Transportation said solar energy produced by the panels would be used at the airport and help to cut the overall electricity bill by almost half.
Elsewhere, India's Cochin International Airport, in the state of Kerala, claims to be the first in the world to be "fully powered by solar energy." Its system has more than 46,100 solar panels.