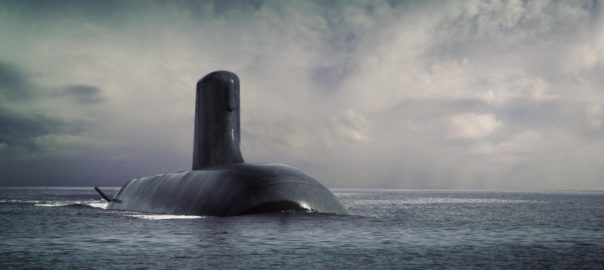 French shipbuilding company, Naval Group has developed a high performance and highly secure Li-ion batteries system to improve the operational capabilities of its conventional submarines.
The Li-ion batteries system, LIBRT, improves security and performances on-board submarines developed by Naval Group as it increases the submarines' submerged endurance and improves its stealth, while guaranteeing better security conditions, the company reported.
The technology offers twice more available energy while reducing significantly the reloading time.
The Australian Government has selected Naval Group(formerly known as DCNS) as its preferred international partner for the design and build of 12 Future Submarines for the Royal Australian Navy for the SEA 1000 Future Submarine Program.
Naval Group will design and build the Future Submarines based on the reference design of France's Barracuda submarine, but we'll modify the original design to suit the Royal Australian Navy's needs.
Manufacturers' Monthly was informed by the Naval Group spokesperson that Naval Group will present the Australian government with the option to integrate the lithium-ion batteries into batch two of Australia's Future Submarines. The decision on whether or not to proceed will be made by the Commonwealth of Australia.
In hostile environments, the submarine will therefore take advantage from an increased submerged operating range as well as from the capability to evade all kinds of naval threats. Fast loading battery limits the time spent in periscopic immersion, thus enhancing the indetectability of the submarine. These are valuable operational advantages that provide the submarines with technological superiority compared to current generations.
To fit a batteries system on-board a submarine requires upstream precautions to ensure complete security. These requirements have been integrated from the earliest stage of the design of this new batteries system, being for the choice of electrochemistry or for the conception of the embedded system.
To do so, Naval Group has implemented the same methodologies and security requirements as for the conception of nuclear submarines for the French Navy.
The batteries system has been developed in the frame of Naval Group's strategic R&D roadmap, in close technical partnership with the French Defence Procurement Agency (DGA) that has been monitoring that high levels of security and safety were applied.
"The successful development of the LIBRT Li-ion batteries systems is a huge technological stride for the new generation of submarines developed by Naval Group. It provides utmost security guarantees as well as operational and technological superiority to all our clients worldwide," Alain Guillou, senior executive vice-president at Naval Group said.