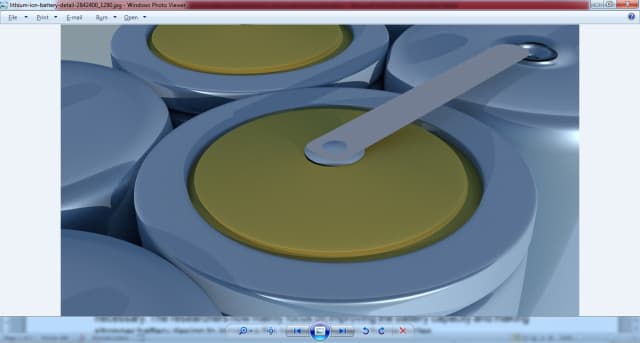 Batteries, as an energy storage solution, are used daily in a wide range of applications. Bearing in mind the rapid growth of the electric vehicle market, the search for an advanced battery solution has become an attractive engineering topic. Lithium-ion (Li-Ion) batteries are commonly used in small electronic devices as well as electric vehicles. The biggest advantage of this battery is its high specific energy density (high energy amount in a small volume). The batteries are an important part of many applications, thus their high performances are necessary. Researchers now mainly focus on improving the battery capacity and making stronger battery design to increase the number of battery charge cycles.
Researchers from Heidelberg University (Germany) and West Pomeranian University of Technology (Poland) came to the conclusion that metal oxide nanocrystals (tin oxide SnO2 and manganese oxide MnO2) significantly improve the battery capacity. When using this supplement, the battery has the capacity to store three times more energy than the commonly used graphite anode battery. The metal oxide is the inorganic compound which is relatively easy to make, but has the disadvantage of quickly wearing and a big volume changes during the battery charging/discharging process. The researchers solved this issue by bounding the 3D graphene structure in metal oxide nanocrystals. Graphene provides solidity, better connection and porosity to the tin oxide anode which has better electron and ion mobility inside.
The researchers have proposed a new technology for improving anode material for Li-ion batteries. The study has shown that metal oxide nanocrystals (both SnO2 and MnO2) combined with hollow carbon spheres (HCS) significantly increase the battery electrochemical performance. HCSs are hollow structured micron (even nanometer size) carbon particles with corresponding thin shells. The study results have been promising. The charge capacity, after 45 cycles, has been 370 mAh/g (HCS/SnO2) and 266 mAh/g (HCS/MnO2). This significantly exceeds the value of 188 mAh/g in the case of an anode without metal oxide nanocrystals. Event after 100 cycles the results have indicated excellent long-term cycling stability.
Usually, one material could be a good solution for a Li-Ion battery but not for other battery types. Implementing the metal oxide material in anode provides good performance for Sodium Ions batteries as well. This battery type is larger and heavier than Li-Ion battery. It could be a cheaper alternative for Li-ion batteries where those disadvantages are not an excluding factor.
Metal oxides are cost-effective material and, considering the potential for feasible large-scale production of HCS, this solution as anode material has a great potential for commercial applications.