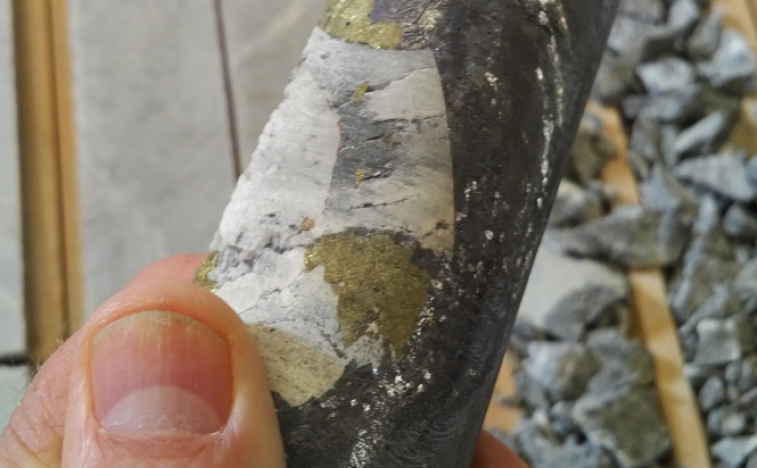 Aim-listed Galileo Resources has completed its Phase 2 diamond drilling programme and reported positive assay results so far for the first eight holes analysed, at its 80.75%-owned Star Zinc project, in Zambia.
Phase 2 comprised 24 holes totalling about 1 000 m to depths, from surface, of between 25 m and 105 m downhole.
Mineralisation intersected includes 15.46% zinc over 23 m downhole, from 14 m to 37 m, including 26.21% zinc over 12 m downhole, from 21 m to 33 m; 14.32% zinc over 12 m downhole, from 10 m to 22 m, including 22.69% zinc over 7 m downhole, from 12 m to 19 m; and 9.38% zinc over 5 m downhole, from 11.5 m to 17 m, including 23.1% zinc over 2 m downhole.
The two phases of drilling are believed to have defined the general limits on mineralisation on the currently targeted resource area, though there are still potential additional drilling targets, which may be warranted to test later, subject to resource optimisation and financial modelling.
These targets include several geophysical gravity highs, outcropping hematite bodies and beyond the fringes of defined mineralisation, southeast of which, for example, holes reported 5.5 m at 9.4% zinc from 11.5 m and another hole 13 m at 6.7% zinc from 13 m.
Galileo intends to develop a work programme, as soon as practicable, with the objective of meeting the requirements for the application of a small-scale mining licence for Star Zinc.
Meanwhile, the transfer of 15% interest to Galileo in Enviro Zambia is progressing. On transfer, Galileo will hold 95% of Star Zinc and the Zambian government will hold 5%.