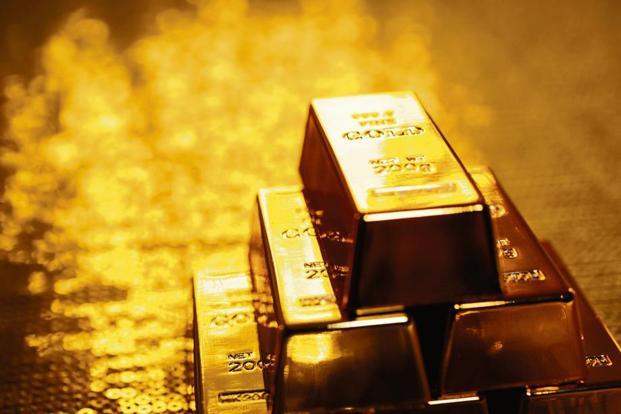 The imminent short squeeze gold bulls had been waiting for since late July, was triggered yesterday after U.S. equities were down over three percent the previous session. Just after the London Metals Exchange (LME) opened yesterday morning, gold spec shorts slowly began to cover as Dow Futures were showing more weakness before the opening bell. Once the U.S. CPI inflation data came in lower than expected on Wednesday morning, managed money speculators began aggressively covering gold.
The combination of safe haven buying and lower than expected inflation forced the gold price up nearly 3% to a six-week high, while back-testing its 18-week moving average. Gold had yet to test this strong technical resistance level since breaking down below it in mid-April. The lower than expected inflation from the CPI may influence the Fed to hint of a pause in its rate-hike dot plot at the next FOMC meeting on November 7-8, which induced some of the speculative shorts to take their profit.
Furthermore, after the Dow Jones Industrial Average (DJIA) was down 830 points on Wednesday, President Trump began to publicly criticize the Fed for the third time this year. During a Fox News interview earlier this week he said, "I don't know what their problem is that they are raising interest rates, and it's ridiculous". Trump is attempting to politicize the Fed, while influencing the U.S. dollar lower. This jawboning has assisted in weakening the world's reserve currency and benefits his economic policies. Since gold's six-month weakness has been largely attributed to the recent continued strength in the dollar, Trump's comments also contributed to the short squeeze in the futures market.
Although both the GDX and GDXJ soared over 6% yesterday along with the gold price, most junior resource stocks barely moved, as tax-loss selling along with investor indifference towards the tiny sector continues to take its toll. Since the so called "Junior Miner ETF" completed a highly publicized GDXJ re-structure last year, most of the Van Eck ETF's holdings contain major and mid-tier miners, so it is no longer a junior sector barometer. Over the past year, the TSX Venture Exchange has become less skewed toward resource sector stocks in favor of highly volatile cryptocurrency and cannabis companies, so the TSX-V is no longer a miner barometer either.
The GDX gapped up and ran towards strong resistance at $21 yesterday and the major miner ETF closed solidly above its 50-day moving average for the first time since early July. Last week, I mentioned the possibility of a Head & Shoulders bottom being formed in both the GDX and the GDX/GLD ratio which has now taken place.
However, the noticeable under-performance of both silver and the Global Silver Miner's ETF (SIL) is troubling. Silver lagged the gold move yesterday, while SIL moved up just 4% and was unable to close above its 50-day moving average. Historically, both silver and SIL lead gold higher with much stronger moves in the early stages of a trend change in the sector. This was indeed the case in early 2016, when the gold complex moved higher from a major bottom.
We will need to see some follow through today in the sector, or the short squeeze will run the risk of being a one-day affair. This past June, we had a one-day silver short squeeze and the SIL did not show relative strength either. The precious metal moved sharply towards strong resistance at $17.50, then traded sideways for a few sessions before proceeding to move much lower for the next four months.
Technically, once we get a weekly close in December Gold today above $1211, a medium-term bottom has been struck. And a weekly close above $1310 on this move would favor a long-term bottom being in place. However, the magic number for gold bulls to focus on is a monthly close above $1375, which would technically signal a major bottom in the gold complex being firmly in place.
For confirmation of a gold stock long-term bottom being in place, we need to see a weekly close above $21 on the GDX. Until we see this, along with participation by most of the junior resource stocks and both silver and its miners outperforming gold in the short-term, I feel there is no need to chase gold stocks. However, beginning to accumulate your favorite juniors on weakness is now recommended.
Stop by my website at www.juniorminerjunky.com and sign up to be on the free email list. You will receive this column in your inbox each week, along with interviews and updates on my subscription service availability.