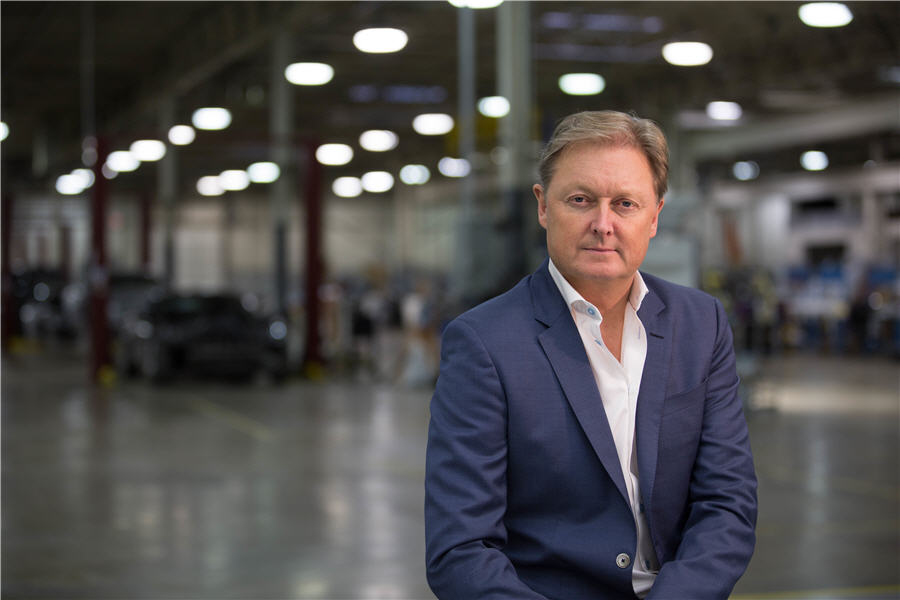 When Henrik Fisker joined First Cobalt's board of directors in September, it was like a marriage of the minds between the global automotive design entrepreneur and the company's president and CEO, Trent Mell.
Both Fisker and Mell are focused on providing cobalt to the American EV market efficiently, and also on maintaining stringent ethical mining practices.
First Cobalt is operating domestically within a global supply chain that has been so rife with concerns over child labour in the Congo that cobalt has been dubbed the 'blood diamonds' of the mining industry. But cobalt is on the US critical minerals list – and is a key component in next-generation batteries.
Fisker is also Chairman and CEO of Fisker Inc., and in the automotive sector he has provided leadership in premium electric vehicle development. Fisker Inc. holds pending patents on the Fisker Solid-State Battery, which the company says delivers 2.5 times the energy density of lithium-ion batteries. This is a potential game changer in charging electric vehicles and consumer electronics.
"When we started Fisker Inc. in 2016, one of my goals was not only to redo the business model for a car company, but also to really get involved in what is essentially the most important and most expensive part of an electric vehicle, which is the battery." Fisker said. "What is so important to this technology is, it not only has a much higher efficiency [but] a much longer range."
Cobalt is the mineral that brings stability to the battery technology, Fisker said.
"That is why everybody wants to make sure they have access to it…as we have this rise in demand for batteries over the next seven to ten years. I want to make sure we have access, but that it is ethically mined."
On the safety side, the technology has the capability to cool batteries more efficiently, and it is also carries a lower cost, Fisker said.
Fisker said joining the board at First Cobalt was a good fit because he felt the company's values are in line with his in terms of ethical practices.
First Cobalt has three North American assets: the Iron Creek project in Idaho, with inferred mineral resources of 29.6 million tons grading 0.11% cobalt equivalent; the Canadian Cobalt Camp, and the only permitted cobalt refinery in North America capable of producing battery materials.
Fisker also said it is exciting that the market can get cobalt from North America, when a majority of the material and mines are owned by foreign interests.
Trent Mell said First Cobalt walks its talk by ensuring every worker at the company's mine sites is outfitted with personal protective equipment, and that the local environments are protected.
"Where Henrik and I are aligned, it starts in the Congo. What people forget is that we are trying to clean up the supply chain," Mell said. "The whole supply chain of cobalt, in my opinion, is somewhat broken right now, so we are trying to develop a network of cobalt that would be mined in America, processed in America, and sold in America that is completely removed from all of the issues in the supply chain that bigger players than us are going to have to fix."
Drill testing is ongoing at Iron Creek, and Fisker Inc. Solid-State Batteries are entering the testing phase.
Fisker said the company is already solving some of the issues of getting into higher volume manufacturing. He said the goal for next year is to get the battery technology on a small-scale pilot line and start producing repeatable quality batteries. By 2020, Fisker aims to bring Solid-State Batteries to market.