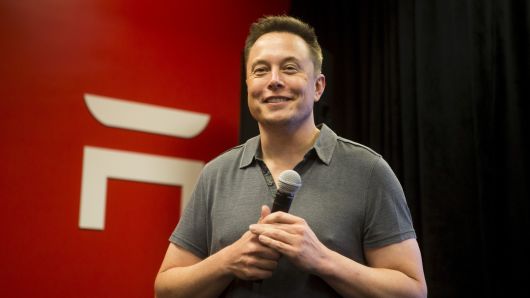 Tesla and CEO Elon Musk flew largely under the radar this week — a notable reprieve from a slew of stock-moving headlines during the last month — and shares of the automaker gained 12 percent across the five days of trading.
It makes for Tesla's best week since Aug. 3, before Musk sent shares swinging with a take-private tweet.
Shares rose 8 percent Monday on a pair of bullish analyst reports, but shed 2 percent Tuesday after Musk said the company would be cutting two paint colors to "simplify manufacturing" and a former bull analyst said the stock is "no longer investable."
On Wednesday, yet another finance executive left the company, but the stock posted a 4-percent gain. Tesla gained roughly 2 percent Friday and nudged it's week-long rally to 12.14 percent, erasing nearly all of Tesla's losses from last week.
"Last week was a terrible week so there's a little bit of a rebound," Loup Ventures' Gene Munster told CNBC. "No news in the case of Tesla is good news."
The quiet week let investors focus on the business and production numbers, Munster said. Musk said last week Tesla would build and deliver twice the cars during the September quarter as the company did last quarter.
"There's enough optimism that's been generated around that, that it's moved the shares higher in the past week," Munster said.
If Tesla can deliver on its production promises, the stock could rebound above $300, Munster said.
Shares ended trading at $295.20. That leaves the stock 15 percent down in the last 30 days and 24 percent off its 52-week high.