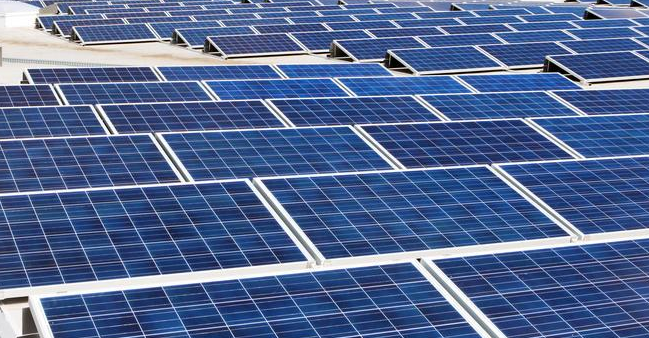 In the first six months of 2018, 8.5 GW of utility solar projects were procured even after President Donald Trump announced in January a 30 percent tariff on panels produced outside the US.
The Gigawatt (GW), is a unit for measuring power, equal to 10 to the 9th power or one billon watts. The Megawatt (MW) is also a unit of power equal to one million watts.
Forecast is still 8 percent lower than before tariffs were announced
A report by Wood Mackenzie Power and Renewables and the industry trade group the Solar Energy Industries Association(SEIA) raised its utility-scale solar forecast through 2018 to 2023 by 1.9 GW. However, this prediction is still 8 percent lower than before Trump's tariffs were announced. A gigawatt of solar energy is enough to power about 164,000 homes.
Tariff was lower than many expected
Procurement rose in part because the 30 percent tariff was less than many had feared according to the report. SEIA had lobbied strongly against any tariff claiming it would cause a rise in the cost of solar energy and lower job growth in the solar sector.
The prices have fallen quicker than expected as China created a global oversupply of modules in the global market. This lower price has somewhat eroded the effects of the tariff.
Prices of modules
In the second quarter of this year, the average price of modules was 42 cents a watt. This was 2 cents higher than the same period last year but still far below the 48 cents a watt reached late last year as the industry was in a buying frenzy in anticipation of the looming tariffs.
Except for the residential sector prices are at their lowest level ever, the report claimed. Utility projects account for more than half the entire solar market.
Utilities anxious to start projects before 2020
The federal solar tax credit will begin phasing out in 2020. According to Wood Mackenzie next year will suffer the most impact from tariffs as utilities will begin projects to take advantage of the highest rate of solar tax credits before 2020. They will try to avoid buying modules until 2020 when the tariff reduces by 5 percent.
Addition of solar power the first 6 months of 2018
The US installed 4.7 GW solar power in the first half of this year. This was a third of new electrical generating capacity added. In the second quarter, residential installations were roughly flat the same as last year at 577 MW. Commercial and industrial installations actually dropped 8 percent to 453 MW.