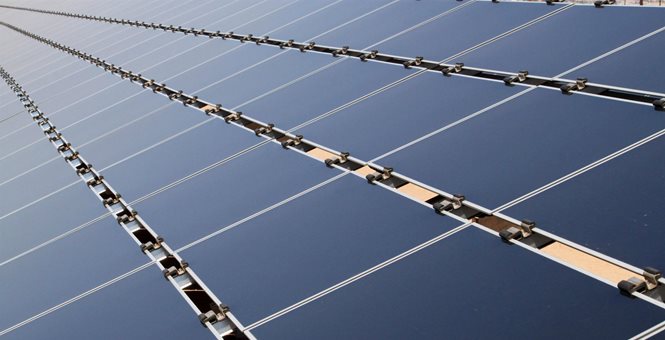 Clean energy is on the rise. From hydroelectric dams to wind power, people are demanding cleaner sources of energy.
However, one sector is set to surge in the coming years as costs continue to decline.
That sector is solar power. And as I'll show in a moment, silver is about to get a huge boost as well.
Now, solar power is not new. Its breakthrough discovery came way back in the late 1800s. Commercial use began in the 1950s, with the advent of the silicon solar cell for use in small electronic devices.
Back then, the cost of a one-watt solar cell was around $300. As with any technology, innovation can drive costs much lower. Today, a photovoltaic (PV) solar cell goes for about $1 per watt, according to the National Renewable Energy Laboratory (NREL). And costs are still heading lower.
This opens the door for an explosion in large-scale solar power generation.
Today, one solar panel contains about 20 grams of silver. While that doesn't sound like much, consider that generating the equivalent of 1 megawatt (MW) of power would take roughly 4,000 solar panels. For perspective, 1 MW powers a national average of 164 homes.
The Tengger Desert Solar Park in China is currently the world's largest solar array. Its capacity is 1,547 MW.
That's millions of solar panels. It's also why it's nicknamed the "Great Wall of Solar."
And demand is only going to increase from here. According to research firm GlobalData, worldwide demand for solar energy and PV capacity is set to increase almost 3x by 2025.
Silver is an industrial metal, used in everything from plastic to batteries, and even deodorant. With the advent of PV solar panels, silver has found another use that we think investors have yet to recognize.
Buying physical silver can be lucrative. After spending years bouncing around between $12 and $18 per ounce, silver looks primed for a takeoff.
With demand for silver on the rise, physical silver could triple. That's a great return…
Silver mining companies have huge costs for digging silver from the ground. That's why when the price of silver spends years doing nothing, miners aren't the best investment.
When silver moves higher, it usually moves very quickly. To give you some idea, silver usually runs three times as fast as gold. If gold moves up 10%, silver could move up 30%. This isn't a hard and fast rule… but track several big runs in silver, and you'll see that pattern play out.