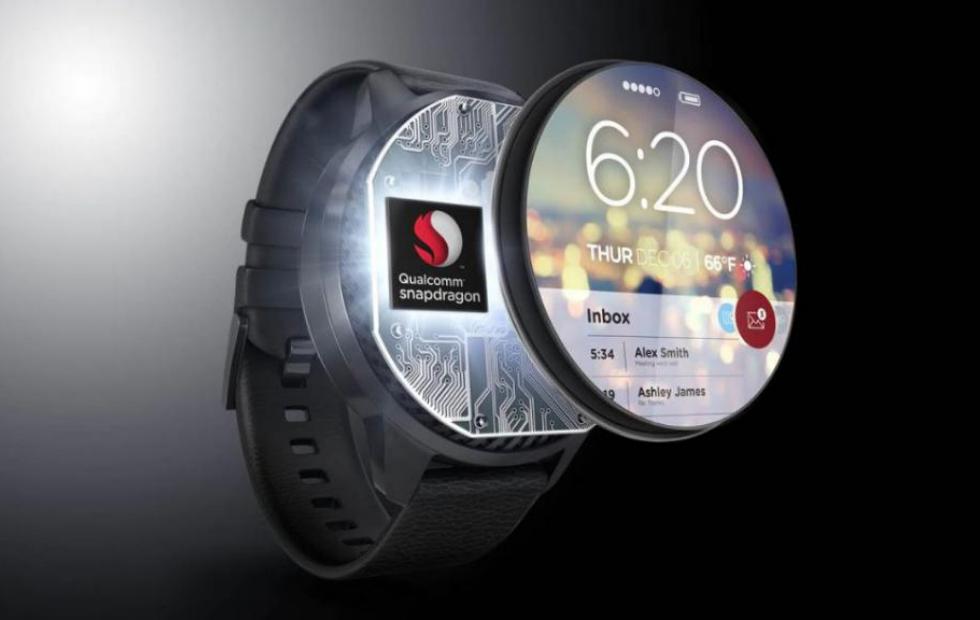 Qualcomm has spent the past two years working on the Snapdragon Wear 3100 platform. It's not a single processor or chip, but the combination of a processor, co-processor, modem, and various other components.
The end result, according to Qualcomm, is that the 3100 is more powerful, yet easier on the already small batteries manufacturers place inside smartwatches. Specifically, smartwatches that run Google's Wear OS. The two companies worked together on the 3100 platform in order to maximize its performance, and then translate that into an improved experience for Wear OS users.
Qualcomm's Snapdragon Wear 3100 platform
Extended battery life
Arguably, the headlining feature of the 3100 is the added battery life it brings to smartwatches. Using a new ultra-low power co-processor, the Qualcomm QCC1110, which was designed from scratch specifically for smartwatches, the amount of power required to update the watchface every minute has been reduced by 35 percent. GPS power consumption is down 50 percent. Keyword detection for Google Assistant is down 43 percent.
These reductions add between 4 and 12 hours of battery life for the typical users, depending on the size of the battery and display used in a watch, according to Qualcomm.
GPS and heart rate monitoring
For fitness enthusiasts, Qualcomm claims the new platform will allow for up to 15 hours of continuous GPS and heart rate monitoring. That's a significant increase, especially when you consider current smartwatches with dedicated GPS usually max out around 4 or 5 hours.
New ambient watchface
Qualcomm is able to achieve things like a new ambient watchface that features a smooth scrolling second hand, up to 16 colors, live complications, and adaptive brightness — while expanding battery life by letting the co-processor handle around 95 percent of the workload when the watch is idle. When more power is needed, the quad-core A7 processors are used.
Software updates
Twice a year, Qualcomm will issue software updates to the 3100 platform that will increase performance. The company promises the battery life improvements are just the start, with future updates released alongside Wear OS updates, improving overall performance.
When will Snapdragon Wear 3100 watches arrive?
We can expect to see Qualcomm's hardware partners begin to release smartwatches with the Snapdragon Wear 3100 platform in the coming months, starting with Fossil Group, Louis Vuitton, and Montblanc.