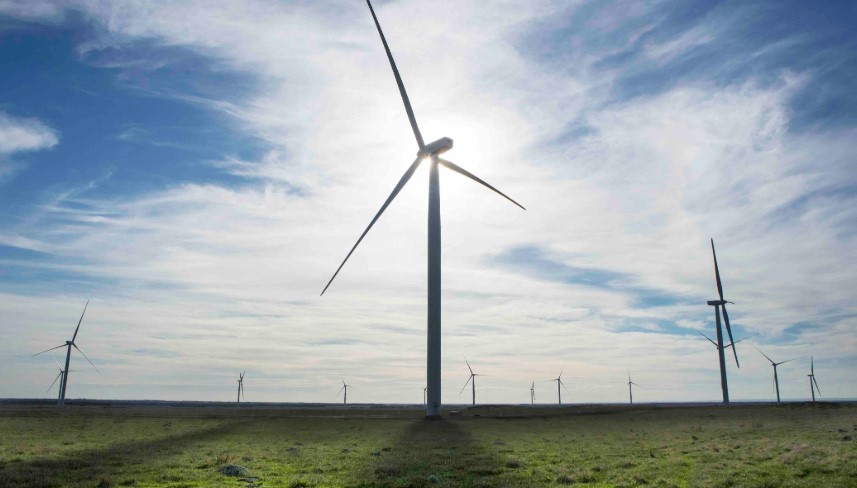 Spanish renewable energy developer Acciona Energy says it intends to add battery storage to the Mortlake South wind farm following its win at the Victorian government's renewable energy auction this week.
Acciona will begin construction of the 157.5MW wind farm early next year, completing it in 2020 with the addition of between 5MW and 7MW of battery storage – although it has yet to decide the length of the storage.
Brett Wickham, head of Acciona Energy Australian operations, says the battery storage installation will be seen as a trial, to test its capabilities in storing excess output, time shifting output, and providing network services as well as fast frequency response and frequency control.
"We want to put it in to model and test what batteries are going to do in future, so we understand the bidding model for batteries, and how we might use them for network support, fast frequency response, FCAS etc," Wickham told RenewEconomy.
"All our future (wind and solar) projects will have capabilities for batteries. You and I both know, Giles, that batteries will be on every site, and in the future renewables will be fully dispatchable."
Mortlake South will be the second wind farm in Victoria to have battery storage attached to the project (after Bulgana renewables hub), while four wind farms in South Australia (Hornsdale, Lincoln Gap, Snowtown, and Wattle Point) have or are building battery storage – as is the Kennedy energy hub in Queensland.
Acciona Energy was one of six winners of the Victoria auction, which resulted in 928MW of capacity being awarded rather than the 650MW forecast when the auction was first announced last year. That's because of the excellent value of the proposals.
Wickham declined to comment on his company's bid price into the auction – the largest ever held in Australia – but said it was a smart piece of work by the government because it limited its financial exposure.
The auction pricing was made up of three elements – a contract for difference set at $56/MWh for wind, plus a "base" price (any extra the wind farm may need to make ends meet), plus a "contract cap", which would limit the exposure of the Victorian government if wholesale prices fell consistently below the strike price of wind ($56/MWh).
Because wind farms can make plenty of money at around $56/MWh, it is assumed that the base price was not triggered by any of the winning projects, (although some may have bid negative) and the competition between projects came in the size of the contract cap.
That means that if wholesale electricity prices did fall below $56/MWh for an extended period – they are currently more than $90/MWh – not only would consumers be celebrating, but the Victorian government would be limited in its exposure.
If wholesale electricity prices stay above $56/MWh, then the wind and solar farms will give the extra revenue back to the government.
"It was a hell of a thing to work our modeling, but it was a really smart," Wickham told RenewEconomy. "We assume that the only base payments paid were for solar."
Acciona also operates the 132MW Mt Gellibrand wind farm, which is currently in the commissioning phase, and the 192MW Waubra wind farm in Victoria. It also has the 64MW Cathedral Rocks wind farm in South Australia and the 46.5MW Gunning wind farm in NSW.