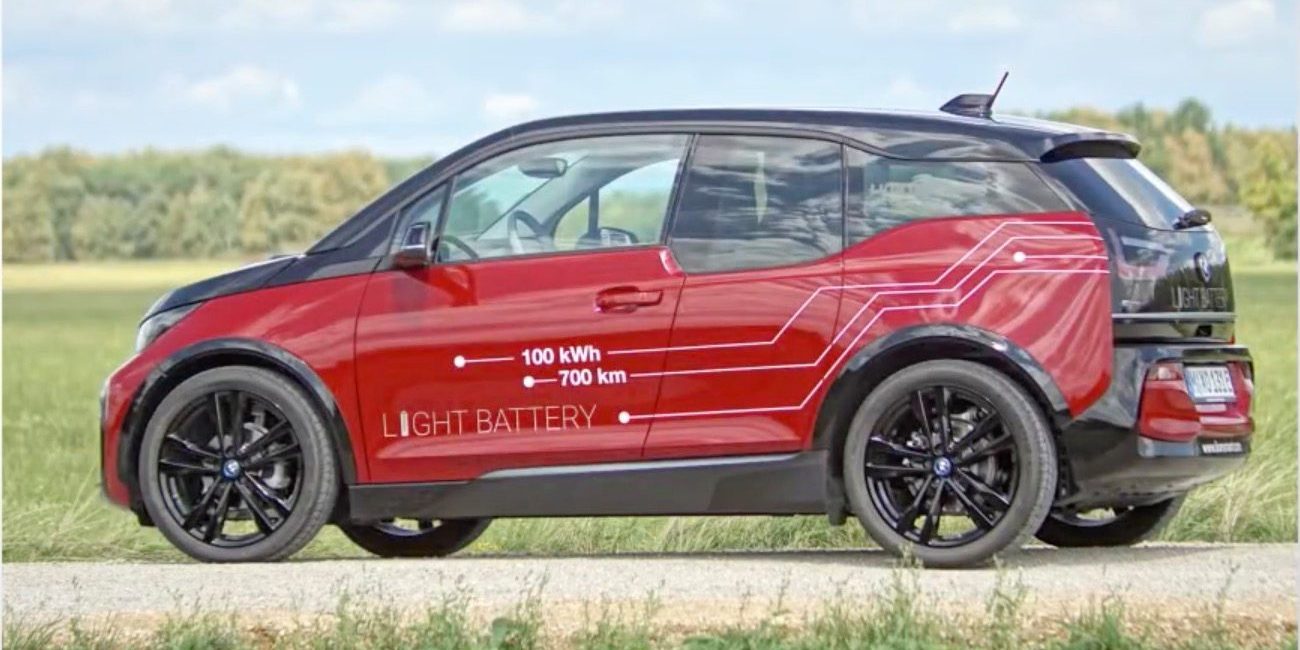 The BMW i3 is rumored to soon be getting a new battery cell upgrade to push the range 'over 200 miles', but Lion Smart thinks you can you push the vehicle a lot further.
They unveiled a BMW i3 with a 100 kWh battery pack for 435 miles of range as a proof-of-concept.
Lion Smart is a Germany-based engineering firm developing energy storage solutions for OEMs.
They have now developed their latest generation battery pack for electric vehicles and they used the technology to build a 100 kWh pack for a BMW i3.
The company claims a range of 700 km (435 miles) on a single charge enabled by an energy density of >230 Wh/kg and 460 Wh/l at the pack level.
Lion Smart claims that its battery pack architecture is "wireless" to a degree:
"The new developed battery pack concept "LIGHT Battery" does not require the usual sense wiring for voltage and temperature monitoring and does not require a data bus cable. The resulting free installation space allows a previously unimaginable packing density of the cylindrical cells. Due to the cells and electronics completely embedded in the liquid, a "wireless" construction of the battery stack is possible by means of acoustic and optical communication between the cells, which uses the liquid itself as a medium for data transmission."
It has become somewhat popular with engineering firms to showcase new energy storage by improving on existing vehicles from OEMs.
Kreisel has been known for its impressive electric vehicle conversions like a VW e-Golf with a 55 kWh battery pack, a $1 million classic Porsche 910, and a few electric vehicles for Arnold Schwarzenegger: a custom all-electric Mercedes G-Class and an all-electric Hummer.