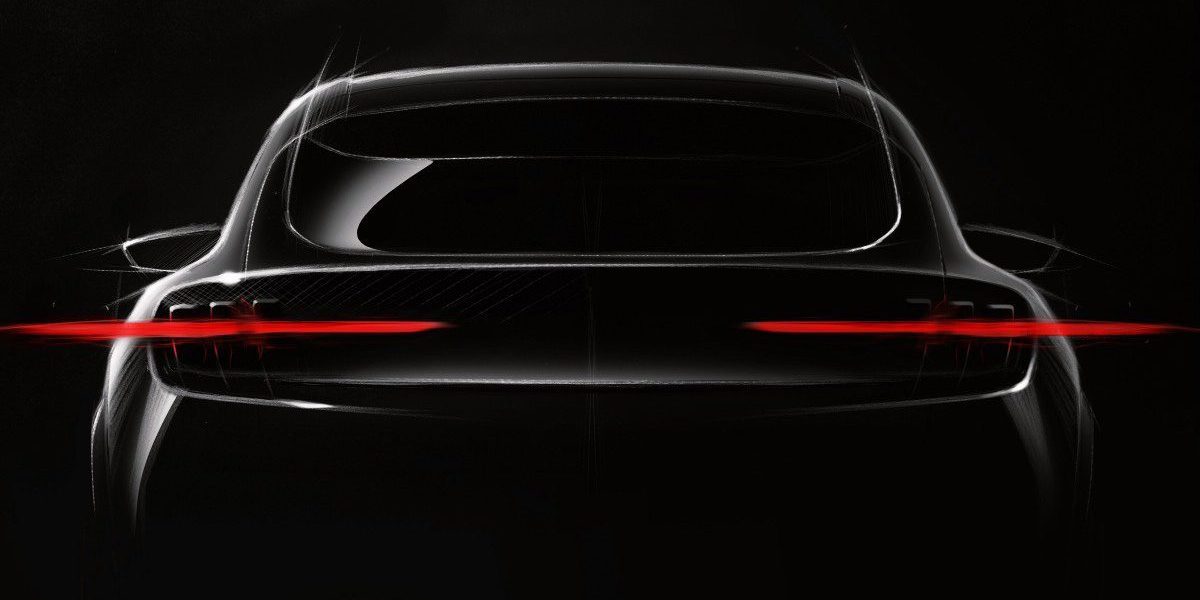 Ford is currently working on its first all-electric vehicle built to be electric from the ground up.
The American automaker has now released the first image of the vehicle, which it describes as a 'Mustang-inspired fully-electric performance utility' vehicle.
Last year, Ford said that it was going 'all-in' on EVs following the ousting of CEO Mark Fields and appointment of Jim Hackett.
Hackett formed a new internal team, called 'Team Edison', to oversee electric car programs. He also shifted one-third of internal combustion engine investments to electric cars, but the company is still investing more in the former than the latter.
Last month, Ford confirmed that its first next-gen electric vehicle will be inspired by the Mustang.
Ford reportedly dropped its original plans for the vehicle and started from scratch when Hackett took over.
Palmer commented:
"We've been tasked to move fast and come together quickly to solve common problems — what we like to call "cross-functional sprints," and we've embraced a "no stripes mentality" to encourage that ideas come from different viewpoints."
Not much is known about the vehicle at this point other than it will be a crossover inspired by the Mustang with a targeted range of 300 miles.
It doesn't even have a name at this point.
The vehicle was first codenamed Mach 1, but Jim Farley, Ford's president of global markets, confirmed that they dropped it after having a "strong reaction" from Mustang fans:
"We put that out there to evaluate it. There are pros and cons. I don't want to handicap it at this point, but we got a very strong reaction from people."
It has been rumored to be potentially called the 'Model E'.
Tesla first wanted the call the Model 3 – Model E. It would have joined the models S and X in Tesla's lineup to make "S-E-X" with the Model Y to follow later.
The name stuck for a while, but during the shareholders meeting in July 2014, Tesla CEO Elon Musk revealed that the company had to drop its "Model E" trademark after Ford threatened to sue over having a similar naming scheme. At the time, Musk said that "Ford tried to kill sex."
The automaker could aim to use the name for its own electric vehicle.
We should see in the next two years as Ford works to bring the vehicle to market by 2020.