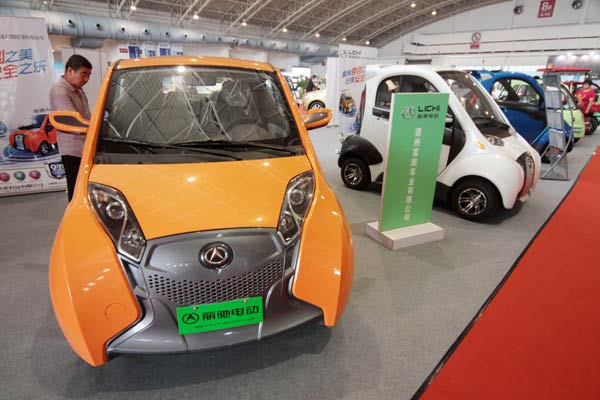 China's electric vehicle market has seen great growth in a short period of time and will continue to grow rapidly despite Beijing's shifting subsidies, according to one expert.
In 2014 there were only 50,000 electric vehicles sold, but in 2018 that number has increased 10 times. Each of the next few years will see the sector's market share grow by 40 percent, Jacob George, vice president and general manager of Asia Pacific at U.S.-based global marketing information services company J.D. Power, told CNBC last week.
He predicted that there will be continued growth in the new energy vehicle sector and new companies are likely to arise.
While, China may not meet some of its more ambitious targets pertaining to the electric vehicle sector, its policies and measures are sound, he added.
Some of those goals include plans for total annual sales of 2 million electric and gasoline-electric hybrid vehicles by 2020 and for manufacturers to at least have one electronic vehicle produced by 2019.
Noting that 2020 "is just around the corner," George said he didn't expect the country to be purely relying on electric vehicles by then.
"But is this the right strategy for the future? Absolutely. We do see this as a fundamental requirement so that each manufacturer at least has one electric vehicle, " he added.
For foreign automakers to thrive in China's electric vehicle sector, it is important for them to work with other Chinese battery manufacturers closely and adapt their existing technology to suit China's focus on longer-range vehicles, George said.
His warning follows after the Wall Street Journal recently reported that General Motors' plans to ramp up electric vehicle production in China saw a set back after the automaker found the Chinese-made batteries it intended to use failed to meet its own performance and safety standards during testing.