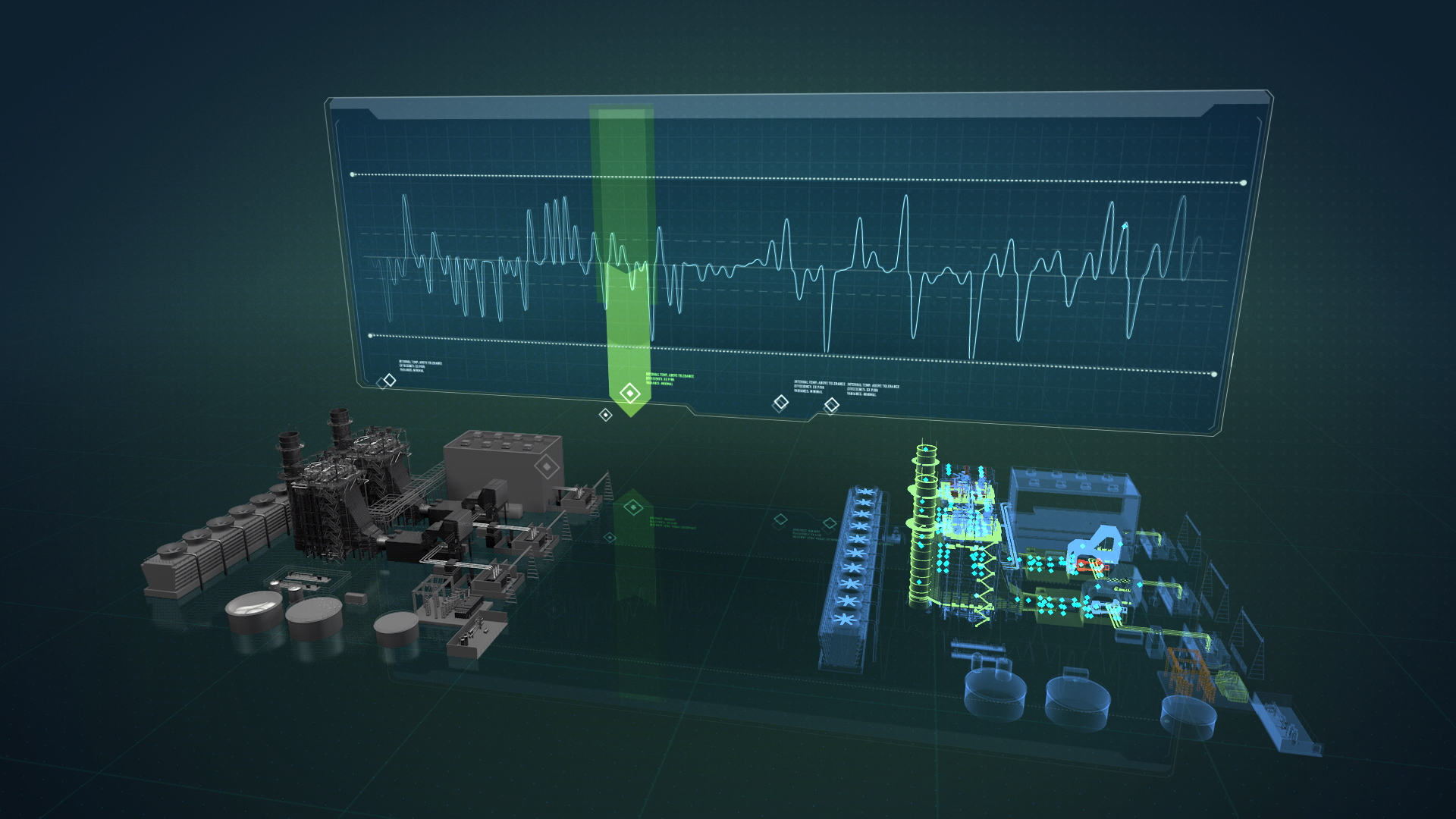 The power industry is changing and leading companies are turning to digital technologies to revolutionize their operations. Monitoring and diagnostics centers are leveraging vast amounts of data from around the globe and employing machine learning tools to enhance performance and improve asset reliability for customers everywhere.
The world of energy is transforming before us. Take these compelling statistics from the International Energy Agency (IEA): World energy demand is expected to grow 30% through 2040—the equivalent of adding another India and another China to today's existing energy demand. Of this 30% increase, electricity is the rising force among end-users, making up 40% in final consumption to 2040. Electricity use will be driven by the growth of connected devices, more demand for cooling, and the digitalization of modern economies. Furthermore, the IEA expects global electricity generation to grow by 2.3% a year, reaching 30,500 TWh by 2026.
Clearly, to meet this growth, utilities face challenges, such as increasing government policies that vary by region, growing social preferences that lean toward cleaner energy, and emerging technologies that alter the way electricity is generated and consumed. These challenges are shifting the composition of electricity consumers—new customers are emerging with different needs and preferences. Combined, these challenges are causing the world to transition from an electricity system based primarily upon large, centralized generation, and conventional transmission and distribution (T&D) technologies to one that embraces distributed, digitally enhanced, and low-carbon technologies. Traditional and emerging, physical and digital, and large and small are all converging to create a new power network for the future of electricity—a true transformation of today's energy landscape.
Digital Adoption Is Key to Innovation
To compete in this energy landscape of the future, utilities must evolve. They need to rapidly increase their use of digital technologies to improve and innovate traditional energy technologies and fully implement emerging technologies. As digital capabilities grow in use across the industry, they will help power producers innovate. Generators should seek capable partners to shape technologies, transform industrial models, and revolutionize the energy landscape.
Over the next decade, large, centrally located power plants will grow in efficiency and be supplemented by new, often smaller, energy hardware systems that are distributed across the T&D system. This will occur under pressure from government policies that will herd the industry to decarbonize, driving the transition from an electricity system centered upon traditional technologies to one that embraces emerging technologies.
The challenge over the next decade will be cultivating emerging technologies while improving traditional ones so they work together in the 21st-century global power system. As this unfolds, the industry will also experience greater adoption of digital tools that will integrate across existing traditional technologies throughout the electricity ecosystem—in generation plants, within fleet and system-wide control systems, in T&D systems, and even in human resource operations. Utilities will find that emerging technologies such as digital solutions will complement traditional ones—blending them together to create hybridization across technologies, projects, and networks.
Digital optimization, digital power, data security, additive manufacturing, and battery storage will all have a great impact on what the future of electricity looks like.
Digital Optimization
Digital technologies are helping utilities optimize their operations, giving them detailed, actionable insights, and more precise control over their assets. Utilities that use digital optimization will quickly improve power plant efficiency, reduce fuel costs, and increase power capacity, ultimately driving more profitability. They can also extend turndown while maintaining emissions compliance to improve availability, expand fuel flexibility and responsiveness, and decrease start times.