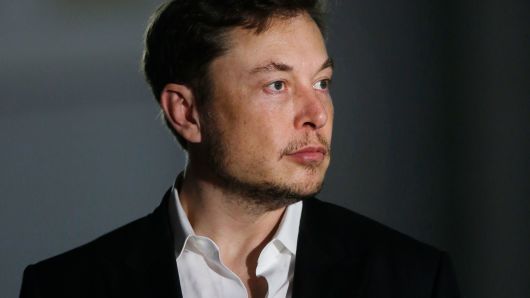 Tesla is a "hope stock" with little chance of success in the car-manufacturing industry, a fund manager told CNBC on Tuesday.
"Are we living in the real world?" Tesla is just another one of those hope stocks," Peter Toogood, chief investment officer at The Embark Group, said on CNBC's "Squawk Box Europe."
Tesla's share price took a nosedive Monday after the company's Chief Executive Elon Musk abruptly halted plans to take the firm private.
Musk had shocked investors on August 7 by announcing his aim to remove Tesla from the stock market at $420 per share. The firm's shares have shed almost 16 percent off their value since.
Days after that initial announcement, Musk said that Saudi Arabia's sovereign wealth fund had approached him "multiple times" about taking the firm off the public market, lifting hopes that Tesla could raise some much-needed cash to help its drive toward profitability. Such hopes of a Saudi deal have waned since Musk's U-turn on taking Tesla private.
Despite Toogood's bearish thoughts on Tesla's auto manufacturing abilities, the analyst said there was "hope" for the firm in its self-driving technology.
"The only bit that has got hope is the autonomous driving," Toogood said, adding, "(but) the idea to compete on a platform basis with cars; it's losing money every time it sells one."
The investment manager said that the lack of a network for servicing Tesla cars was also a point of concern. Some international customers, for instance, have bemoaned repair waiting times, as parts need to be shipped from overseas.
"He's losing money every time he sells a car today, and he can't service them," Toogood said. "Ask Norway, they can't actually get the car serviced because there's no network to service them. It's just not real."
Norway is considered an electric vehicle-friendly country due to subsidies aimed at improving affordability and an overall target of going all-electric by 2025.
"Tesla continues to be a transformational company, especially on Model 3 production and demand," Daniel Ives, chief strategy officer and head of technology research at GBH Insights, told CNBC in an email Tuesday.
"However, this last month has been a nightmare for Tesla bulls and the Street continues to put the company in the investor penalty box, given all the uncertainty surrounding the name in the near-term with the going-private fiasco front and center. At this point there are more questions than answers on Tesla."
Tesla's stock price target was cut by a number of brokers on Monday and Tuesday, including CFRA, Independent Research and Canaccord Genuity.
Musk is the largest investor in Tesla, owning almost a fifth of the company's shares. Market observers have expressed worries over his leadership, citing the executive's presence on Twitter, involvement in public issues and general disdain for the media as causes for concern.