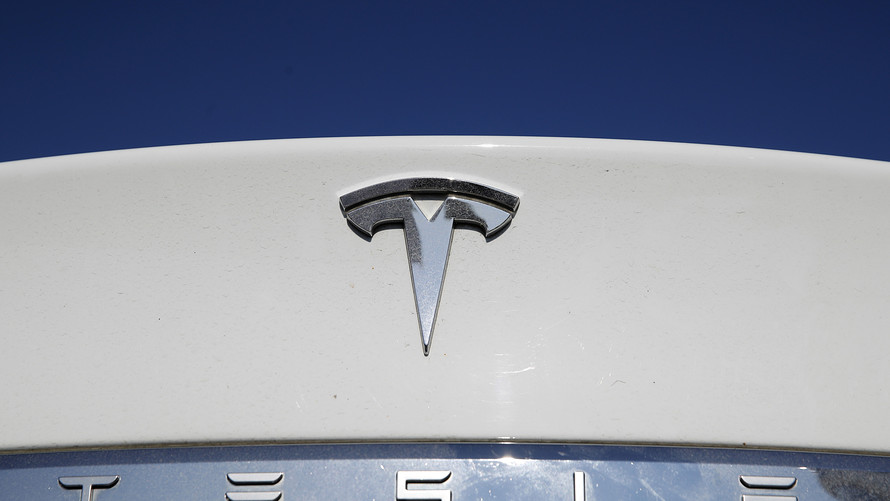 Tesla Inc. shares extended losses to a second straight session Tuesday as Wall Street continued to respond to Chief Executive Elon Musk's about-face on taking the Silicon Valley car maker private.
Tesla TSLA, -0.11% stock closed down 2.3% Tuesday, a day stock-market benchmarks rallied toward fresh records in the wake of a U.S.-Mexico agreement that eased trade-war worries. Tesla shares traded as low as $311.19 Tuesday.
Earlier Tuesday, Cannacord analyst Jed Dorsheimer trimmed his third-quarter expectations for Tesla, cast doubt on the company's ability to remain solvent even as it slowed its cash burn, and cut his price target on the stock to $316 from $336.
Related: China's Tesla is going public: 5 things to know about the Nio IPO
That target would represent downside of around 1%. The analyst kept his equivalent of a neutral rating on the stock.
Dorsheimer had tough words about Musk's announcement Friday that he was keeping Tesla public after all.
The "drama associated with this endeavor, which includes tweeting 'funding secured,' is a great example of why even a great company may need different leaders during its life cycle," he wrote.
While Tesla leads the market with brand and technology, "a series of self-inflicted problems could open the door for new entrants with greater financial backing, such as the Toyota/Uber opportunity, for example," the analyst said.
Toyota Motor Corp. is said to be about to invest around $500 million in Uber Technologies Inc. and work jointly on driverless cars, according to a report in The Wall Street Journal that cited people familiar with the matter.
Recent "distractions" at Tesla increase the Canaccord Genuity's risk profile and affect the outlook for Model 3 production, the analyst said.
He trimmed his Model 3 production estimates to 48,000 from 52,000 in the third quarter; Tesla has guided for between 50,000 and 55,000 Model 3 sedans and said it would be profitable in the July-September period.
The Canaccord analyst also worried about Tesla's cash position. With $2.2 billion in cash at the end of second quarter, Tesla "only has enough cash to maintain operations for another six to nine months at its current rate," he said.
The company has managed "to stem the flow of cash burn" from $1 billion to roughly $740 million quarter-over-quarter, but has not managed to achieve profitability since a short stint in 2016.
The third quarter "will be especially important, as we will see how the company performs with a full quarter at or above the 5,000 per week milestone for Model 3 production, which ought to bring the company to profitability," he said.
"With higher performance models and cash buyer Model 3s being prioritized, Tesla will be able to stave off cash concerns in the short-term. However, its coming debt obligations are cause for concern," said the note.
Tesla has convertible debt coming due, including a $230 million tranche due in November at $560 a share and $920 million due in March at $360 a share, and it will "need to secure profitability by the end of the year to maintain solvency."
Tesla's only pure bonds, the 5.300% notes that mature in August of 2025 were last trading at 87.321 cents on the dollar to yield 7.684%, or at a yield spread of 484 basis points over Treasurys, 7 basis points wider on the week and 42 basis points wider since the start of the month.
The bonds traded above 93 cents on Wednesday at their peak following Musk's Aug. 1 going-private tweet.
Tesla stock has held to 1.7% gains this year, compared with an 8.5% and 5.6% advances for the S&P 500 index SPX, +0.12% and the Dow Jones Industrial Average. DJIA, -0.05%