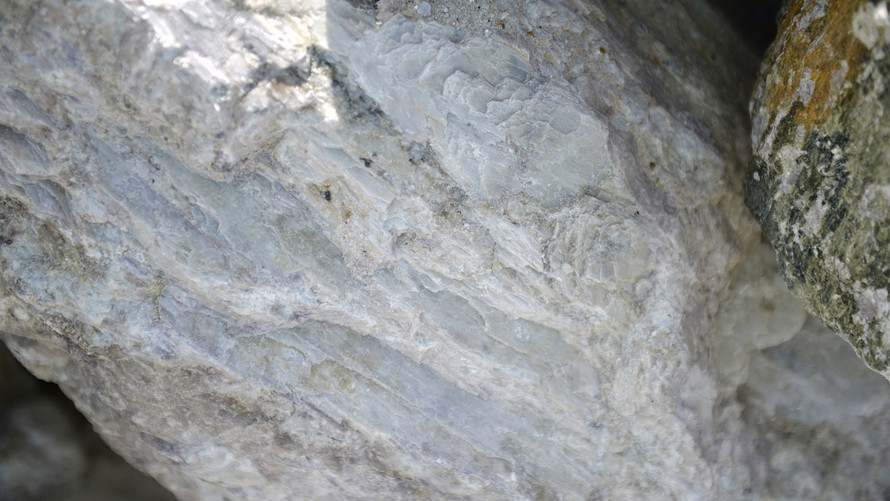 Livent Corp. on Monday filed for an initial public offering, setting the FMC Corp. lithium unit on a course to stand on its own amid growing demand for the metal, used in rechargeable batteries that power electric cars and countless consumer products.
Livent plans to list its shares on the New York Stock Exchange under the ticker symbol "LTHM."
BofA Merrill Lynch, Goldman Sachs and Credit Suisse are joint bookrunners on the deal, with Citigroup, Loop Capital Markets and Nomura as co-managers.
The goal is "to focus on supplying high performance lithium compounds to the fast growing Electric Vehicle ("EV") battery market, while continuing to maintain our position as a leading global producer of butyllithium and high purity lithium metal," the company said in its prospectus.
Lithium is a naturally occurring metal, but it's rarely used in its pure form. Most of it ends up in batteries, and before the 1990s, and the introduction of commercially viable rechargeable batteries, lithium was used mainly in ceramics, glass, greases, and other industrial applications.
Livent is planning to sell up to $100 million worth of shares, although that number is often a placeholder based on IPO fees and subject to change. It did not provide a target price range for now.
Here are five things to know about the company.
Livent is an FMC spinoff
Chemical company FMC Corp. FMC, +0.96% announced back in July its lithium spinoff would be named Livent; it has planned the separation for a few months.
FMC hopes to sharpen its focus on its agricultural chemicals business and leave Livent as an independent company able "to chart its own course and business strategies," FMC has said.
Sales related to the lithium business historically have accounted for a much smaller part of FMC's total revenue. FMC earlier in August reported second-quarter revenue of $1.26 billion, including $1.15 billion from its agricultural products and $108 million from lithium products.
In the prospectus, FMC said it expects to end owning at least 80.1% of Livent's common stock, meaning it will remain in control. Paul W. Graves is tapped as the company's chief executive while FMC Corp. CEO Pierre R. Brondeau is listed as Livent's chairman.
It is a profitable company
Livent is highly profitable, which is not always the case with companies when they go public. For the first six months of this year, it earned $70.2 million, compared with $27.6 million in the first six months of 2017.
Revenue rose to $211 million in the same period, compared with $140 million in 2017. That sales bump was thanks to higher lithium prices, particularly in lithium hydroxide and butyllithium, as well as higher volumes as a result of a new lithium hydroxide production in China and higher production in Argentina, Livent said.
And there's more to come, Livent said in the filing.
"As a result of our focus on supplying performance lithium compounds for use in the rapidly growing EV market, we expect the shares of lithium hydroxide, energy storage and Asia as percentages of our total revenue by product, application and geography, respectively, to increase," it said.
Cash from operating activities rose to $18 million in the January-to-June period, from $14 million in the same period in 2017. It rose to $58 million in all of 2017 from $51 million in 2016.
Lithium demand is growing, and not just for EVs
Livent said it benefits from being a vertically integrated producer and from operating one of the lowest cost lithium mineral deposits in the world. It expects that demand for its core metal will grow alongside growing demand for electric vehicles.
Livent is one of a few producers "capable of consistently delivering battery-grade lithium compounds" to customers, it said.
Livent makes battery-grade lithium oxide primarily used in EVs. Some non-battery grade lithium oxide is part of high-performance greases. Butyllithium ends up in polymers as well as in pharmaceutical applications, while high-purity lithium metal goes into batteries and in niche, high-value applications in aerospace, Livent said.
Livent says it has a business moat
It's not easy to enter the lithium business, Livent said.
The technology involved in producing the metal is complex and evolving, and the timelines for commercialization are long — not only to establish expertise in the different applications and customer relationships but also in terms of long construction and commissioning horizons, it said.
Earlier this month, the International Energy Agency said it expected record sales of electric cars around the world, but also flagged concerns about cobalt and, to a lesser extent, about lithium.
Livent has hammered out multiple multiyear agreements with customers, and said that last year more than 60% of its revenue came from customers with whom it had relationships of at least two years.
That's not to say there are no risks for Livent. Falling demand for EVs is a key threat, as the company admits its growth "depends on continued growth in demand for electric vehicles." A global slowdown, volatility in lithium prices, and competition from existing and emerging companies are some of the other risks listed in the prospectus.
Livent also filed as an "emerging growth" company, meaning it faces fewer reporting requirements because its revenues are less than $1 billion a year.
It has a global footprint
The company also highlighted being one of just two lithium hydroxide producers with operations in more than one country.
It has operated a lithium hydroxide plant in North Carolina for more than 60 years, and last year added lithium hydroxide capacity in China.
It operates butyllithium facilities in the U.S., the U.K., China and India, which comes in handy as close proximity to customer plants "is a critical factor in the customer's choice of supplier," it said.
It is the only producer of high-purity lithium metal in the western world, it said.