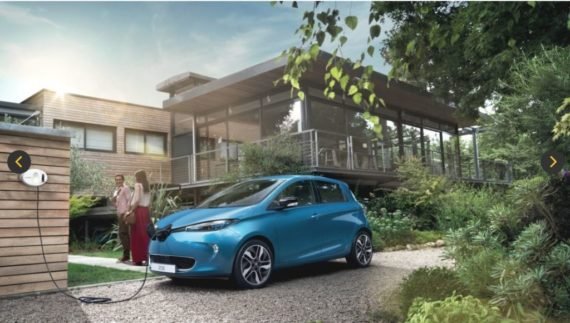 Electric Vehicles
UPS started testing electric heavy-duty trucks from Californian startup Thor. UPS also placed an order for a whopping 950 Workhorse N-GEN electric delivery vans. I just had to double check, but that's right — 950!
Faraday Future is back! It apparently secured $2 billion in financing to keep its EV dream alive. We'll see where that goes.
Kia Niro EV now on sale in South Korea. Maybe we'll see it in California and Alabama soon. Or not.
The Hyundai Kona EV, a cousin of the Kia Niro, landed a whopping 7,000 orders in Norway in just two weeks on the market there. Let's hope Hyundai lines up the batteries.
Nissan announced that a new LEAF was being sold every 10 minutes in Europe. That sounds like a lot. That said, it's nothing close to Tesla Model 3 demand. (CleanTechnica report coming.)
Volkswagen announced it will manufacture electric cars in the United States. Volkswagen will also offer the market electric vehicles for carsharing via its WE service — starting in Germany in 2019 and then expanding to large cities in Europe, North America, and Asia.
Jaguar says it is investing $18 billion into electric drivetrain development in the next three years.
Porsche, meanwhile, bought a 10% stake in noted Croatian EV startup Rimac Automobilii.
BMW's US plug-in vehicle sales are now 7% of all BMW passenger car sales in the country, making it a leading plug-in vehicle automaker in relative terms.
Magna and Beijing Electric Vehicle Company (a subsidiary of Chinese auto giant BAIC) announced a plan to build electric cars together in China. Yup, another major auto company is growing tentacles in China.
Byton, an EV startup out of China, secured $500 million in Series B funding.
BYD joined the CharIN Ev charging standard association.
Boeing and the Japan Aerospace Exploration Agency announced they are working on lidar systems for electric flight.
Equator Aircraft's P2 Xcursion electric-hybrid seaplane prototype took its maiden flight.
The 2019 Alta Redshift EXR electric motorcycle was rolled out.
Batteries
CATL shared that it will be building a battery factory in Germany for BMW and Volkswagen electric vehicles.
Energy Absolute, a battery storage company, announced that it is building a 1 GWh factory in Thailand that could grow to a capacity of 50 GWh — maybe.
Conamix joined the push to develop cobalt-free EV batteries — or at least unveiled it was part of that effort.
Hyundai and Wärtsilä have partnered to turn used EV batteries into stationary battery storage systems.
EV Charging
Volta Charging raised $35 million in funding for further growth and development.
BMW also wanted in on the EV charging fun and snapped up UK electric vehicle (EV) charging station network Chargemaster.
Honda, eMotorWerks, & Southern California Edison partnered on an innovative new smart charging program.
The UK enacted forward-looking legislation regarding EV charging and autonomous vehicles.
ChargePoint, a US charging giant, snapped up fleet energy management software producer Kisensum.
EV Sales
European EV sales rose 37% in June 2018 compared to June 2017.
Chinese EV sales rose 77% in June 2018 compared to June 2017.
In the Netherlands, EV sales rose 141% and Tesla had a record sales month.
In France, EV sales rose a much more modest 13%.
In the US, Loren McDonald noted that new EV models are now accounting for the majority of EV sales.
Tesla, Tesla, Tesla
Tesla got one foot out of production hell. It is (yet again) executing like many said it couldn't.
That means that Tesla sales have skyrocketed. After passing a production target of 5,000 units a week, the Model 3 is actually the 7th or 8th best selling car in the United States and is crushing competitors in the small & midsize luxury car market. Furthermore, Tesla passed its 200,000th US delivery, kicking in the long phaseout of the federal EV tax credit for Tesla buyers (unless that tax credit policy gets modified).
Actually, Tesla's production and sales rate has seemingly passed up Jaguar's and Porsche's.
So, it's no surprised that certain billionaires have been losing massive amounts of money betting against Tesla. And those billions in paper losses have multiplied in the past few days thanks to CEO Elon Musk tweeting an intention to take the company private. But, but — what are all the shorts going to do with their time and money if Tesla goes private?