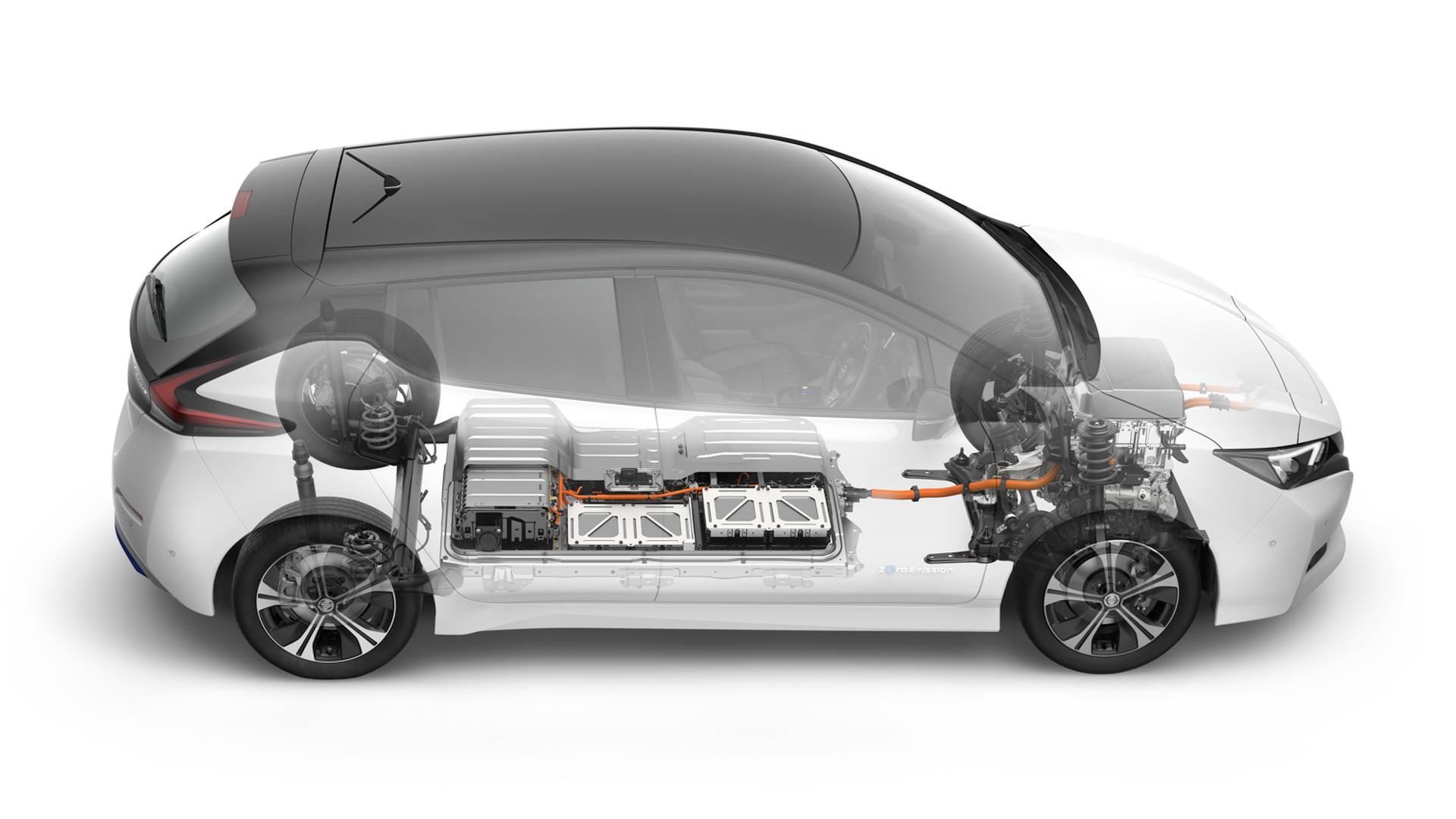 The second-generation Nissan LEAF, when introduced in late 2017 in Japan, was equipped with a new NMC 40 kWh battery.
The 40 kWh is significantly more than the 24 kWh from 2010 (LMO type) and 30 kWh, but not fully competitive with the top long-range models like the Chevrolet Bolt EV, Tesla Model 3 or now the Hyundai Kona Electric (all at or beyond 60 kWh).
Before the 60 kWh battery for the Nissan LEAF hits the market (hopefully in the next six months), let's see what we know about the 40 kWh, made by Nissan's AESC subsidiary.
First of all, the battery pack is pretty similar to the old one – the same number of cells, same pouch type cells, same pack footprint and still no liquid battery cooling system.