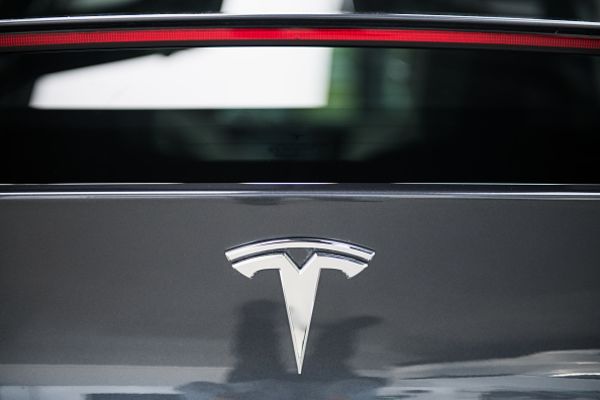 Electric vehicle maker Tesla is taking urgent steps to add workers to its vehicle and battery plants, including flying employees in from out of state and putting them up in hotels, and temporarily enlisting employees from unrelated divisions.
Extra hands are welcome at the factory as Tesla strives to produce 5,000 or more Model 3 sedans each week — a number the company says it must sustain to become profitable long-term. However, shifting employees to work in the factory strains budgets and other business units, according to seven current and former employees. Some of these people requested anonymity because they were not authorized to talk to press.
ccording to one call center worker, California Tesla owners are facing longer wait times for repairs and other appointments because so many service hands are busy at the factory. It used to take a customer in central California about two days before getting an appointment with a mechanic, this person said, but now it takes at least a week or longer just to get in the door.
Tesla acknowledged the practice, and said it has also done this in the past, especially in big production pushes near the ends of quarters. The company said the moves are "purely voluntary" for employees and said "the practice has never had a major impact on production, and employees are only put in roles that are appropriate for their skills and abilities." It also said that this practice will become less common moving forward as Tesla is smoothing out its delivery schedule throughout the quarter.
Sleeping in hotels
Former Tesla service technician James Allen told CNBC that, for years, Tesla has brought some of its most talented mechanics from nearby service centers to Fremont to help build cars and offer design input. People viewed this work as a badge of honor.
Another former Tesla service manager said the company racked up expenses flying in service technicians and mechanics to work in Fremont around the clock during the run-up to begin selling its Model S vehicles in 2012.
But this time, it's a bit different, current and former employees say. Tesla is not only flying workers in from out of state, as it has in the past, but is also enlisting employees from its residential energy business to work on making cars in Fremont. Some were also routed to the Gigafactory in Sparks, Nevada, where it manufactures batteries.
Workers have been living in hotels away from their homes for weeks, they said, to help build cars and keep factory equipment running as smoothly as possible. That wasn't something they signed up for when they took their jobs.
But workers felt like they couldn't decline the requests or they might get a bad performance review. Some said they were particularly concerned following the layoffs that Tesla announced in June.
Tesla counters this impression, and told CNBC that moving to work in the factory temporarily is purely voluntary and that declining the request would never impact a worker's performance review.
One reason Tesla needs so many hands on deck at Fremont, workers explained, is because the company introduced an all-manual, no-robot line under a tent to ramp up Model 3 production. Among other tasks, workers in the tent tear open boxes of batteries, get them out of the way fast, and then get underneath vehicles to push batteries into place and secure them. Tesla said that only about 20 percent of the Model 3s produced last quarter came off this line.
In April, Tesla CEO Elon Musk said he expected the company to become profitable and cash-flow positive in the second half of this year.
On July 1, Tesla said it produced 7,000 cars in a week, including 5,000 Model 3 electric sedans to close the quarter. The feat led Musk to send a triumphant e-mail to his tens of thousands of employees saying that Tesla has finally become a "real car company."
But questions loom about Tesla's financial position. The company's long-term debt has grown from about $2.5 billion at the end of 2014 to $10.8 billion at the end of last year. Tesla ended the first quarter with a cash balance of $2.7 billion. It said then that it still expects to spend $3 billion this year.
The electric vehicle maker will likely need a cash infusion to manifest its many visions. For example, Tesla has yet to make the basic $35,000 version of its Model 3 vehicle available to reservation holders and other customers.
It isn't yet mass-manufacturing or selling its glass solar roof tiles, a product Musk touted to rationalize the acquisition of SolarCity in 2016, a deal that also contributed to Tesla's debt.
Other exciting projects like a new Model Y, a Tesla Semi truck and new factories, including one in Shanghai, should also require significant capital, as will further expansion of Tesla's charging network, service business and showrooms around the world.
On Tuesday morning, Tesla shares were trading up about 1 percent ahead of the company's Q2 earnings report on Wednesday.
Here is Tesla's full statement on the practice of enlisting workers from other parts of the company to help with vehicle production:
"We've historically encouraged employees from around the company who want to assist in delivering vehicles or helping out in the factory towards the end of the quarter. This is purely voluntary and intended to help give employees in different departments a firsthand look at what goes into building and delivering our vehicles. While this has been a good thing in the past, it has never had a major impact on production and employees are only put in roles that are appropriate for their skills and abilities. Regardless, this will likely happen less moving forward since, as we've previously announced, we're in the process of smoothing out our deliveries through the quarter."