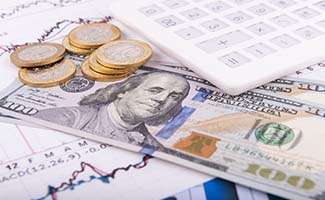 Energizer Holdings, Inc . ENR is slated to report third-quarter fiscal 2018 results on Aug 1. In the trailing four quarters, it has outperformed the Zacks Consensus Estimate by an average of 11.3%. In the last reported quarter, this St. Louis, MO-based company delivered a positive earnings surprise of 7.1%. Consequently, investors are keeping their fingers crossed and hoping that the company surpasses earnings estimate this time as well.
How Are Estimates Shaping Up?
Although the bottom line registered a decrease of 10% in the second quarter of fiscal 2018, Energizer Holdings is likely to record year-over-year growth of 25.6% in the third quarter of fiscal 2018. This is quite evident from the Zacks Consensus Estimate for the quarter under review, which is pegged at 54 cents compared with 43 cents reported in the year-ago quarter. We note that the Zacks Consensus Estimate has remained stable in the last 30 days.
Analysts polled by Zacks now project revenues of $391.8 million, up roughly 5.3% from the year-ago quarter. If all goes well, this may be the fourth straight quarter of a top-line beat for the company. We note that Energizer Holdings' total revenues increased 4.3% in the last reported quarter.
Let's delve deeper and find out the factors impacting the results.
Energizer Holdings, Inc. Price and EPS Surprise
Factors to Consider
Energizer has been actively pursuing strategic acquisitions to boost top-line growth. In this regard, it has recently inked a deal with Reed-Union Corporation, wherein it will acquire the latter's automotive appearance business, which includes the Nu Finish Car Polish and Nu Finish Scratch Doctor brands. This deal will strengthen two of Energizer's existing Lexol and Eagle One products.
Furthermore, the company agreed to acquire Spectrum Brands' Global Battery and Portable Lighting Business, including the Varta and Rayovac brands, for $2 billion in January 2018. These acquisitions will not only help in enhancing international footprint and broadening manufacturing capabilities, but also bring synergies of accelerated innovation and wider product range, alongside cost efficiencies to compete in the category. Prior to this, Energizer's acquisition of Utah-based HandStands for $340 million in 2017 enabled the former to strategically diversify its product range.
Energizer remains focused on product innovation, as a result of which it is investing heavily to improve product performance and customer experience. The company makes long lasting AA batteries. In a bid to drive productivity, the company opens new battery production lines in Singapore
Notably, the above-mentioned efforts undertaken by the company will help drive top-line growth. We also note that the Zacks Consensus Estimate for alkaline battery and other batteries and lightning products, for third-quarter fiscal 2018, stands at $345 million and $46.7 million, up 5.8% and 1% year over year, respectively.
Nevertheless, the company is reeling from strained margins for the last few quarters. Notably, gross margin contracted for quite some time now, owing to unfavorable product mix, driven by changes related to portfolio optimization and increased commodity costs. Also, increased debt level along with high interest expense remains a concern