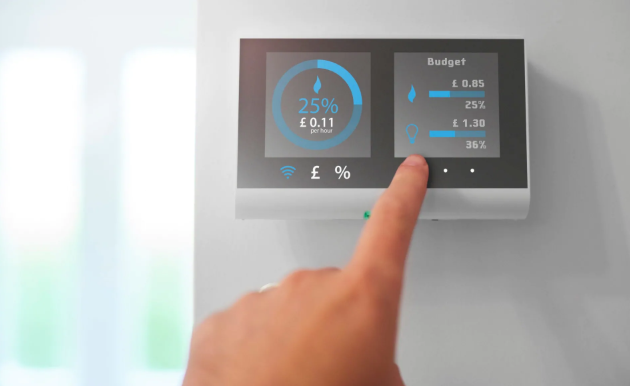 Smart meters are deterring people from getting better deals by switching to a new electricity or gas supplier, a survey has found.
More than half of people with the energy devices are put off getting a new contract with another company because they fear the device would stop working, or go 'dumb'.
Research conducted by uSwitch found that 52 percent of people with smart meters would not change supplier. Meanwhile, one in ten people who did sign up for a better deal with a different company have found that their gadget did not work with their new provider.
A survey of 2,009 people by the price comparison website also found that 65 percent were oblivious to the possibility that smart meters could go dumb if they changed supplier, with 18 percent of people saying that they would not order such a device because it would not work if they did move companies.
The survey also found that 54 per cent of people would be angry if they discovered their smart meter did not work with a new energy supplier.
The Telegraph earlier revealed that Mike O'Brien, the former Labour energy minister who introduced smart meters, has removed his own device because he "barely looked at it".
Meanwhile some people have complained that because the meters use mobile signals they do not work if the reception is weak or non-existent.
Around 11 million smart meters are fitted in the UK, with the government aiming to have 53 million fitted by 2020. However, better second generation meters were meant to be introduced in 2014, but only 80 have so far been given to customers.
Richard Neudegg, uSwitch's head of regulation, said: "It's encouraging that households with smart meters are making changes to use less energy. But those benefits are in danger of being squandered by the fact that smart meters can go dumb if consumers want to switch energy supplier.
"Two thirds of energy customers aren't even aware of this problem – which suggests that communication about smart meters has not been good enough – while more than half of energy customers with a smart meter say it would put them off switching.
"We've seen no evidence so far of the promised 'over-the-air upgrade' to first generation smart meters to resolve this issue, nor of the roll-out of second generation meters which don't suffer from this glitch.
"These issues need to be resolved. Smart meters must not end up sticking customers on a tariff or with a supplier that isn't good value. Likewise, industry and government must work to avoid 11 million meters needing to be ripped off the walls and replaced again."