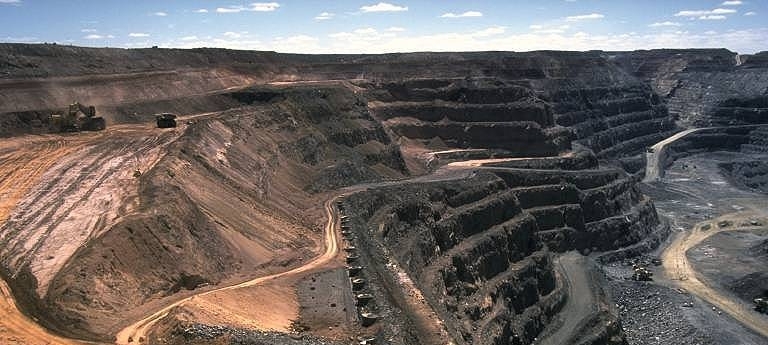 State-owned Transnet has signed a seven-and-a-half-year Manganese Export Capacity Allocation (MECA2) contract with Assmang as part of its strategy to secure 95% of manganese volumes on rail.
The contract, which will see the transportation of export manganese from pit to port, offers Assmang, the country's largest manganese producer, a 90% allocation guarantee.
"The MECA2 project is gaining satisfactory traction and it also reinforces Transnet's commitment in supporting the mining industry in South Africa," Transnet chief business development officer Gert de Beer said in a statement.
The contract expires in March 2023 and is aligned with Transnet's manganese expansion plans to create capacity ahead of demand in freight, ports, terminals and rail systems in the country.
Transnet's manganese expansion programme will increase the commodity's export capacity through the refurbishment of the rail network between the Hotazel area, in the Northern Cape, and Coega, in the Eastern Cape, and the provision of the new bulk terminal at the Port of Ngqura.
As part of the agreement, 15% of Transnet's capacity is available to new entrants in the manganese export market.
"The 15% capacity allocation was made available to encourage new and emerging entrants to take part in mining activities in the country," De Beer added.
The company's MECA2 project will result in 12.5-million tonnes of manganese a year being transported mainly from the Hotazel area through the Saldanha and Port Elizabeth ore railway lines.
Through its capacity creation initiatives, Transnet has been able to increase the manganese capacity from five-million tons in 2012 to just over 13-million tons currently.
The new projects, which have come on line, include manganese exports through the Port of Richards Bay and the Port of Cape Town.
Transnet has also embarked on efficiency improvement projects, a part of which entailed providing hybrid bulk and container solutions to ensure better use of resources.
The first hybrid bulk and container solution has been activated at the NewCon manganese inland terminal in Newcastle, KwaZulu-Natal, wherein Transnet runs bulk manganese trains from the Northern Cape to the terminal and loads open-top container trains to the Port of Durban.
South Africa accounts for close to 75% of global manganese reserves. The project aims to retain the country's position as the leading exporter of high-grade manganese ore.