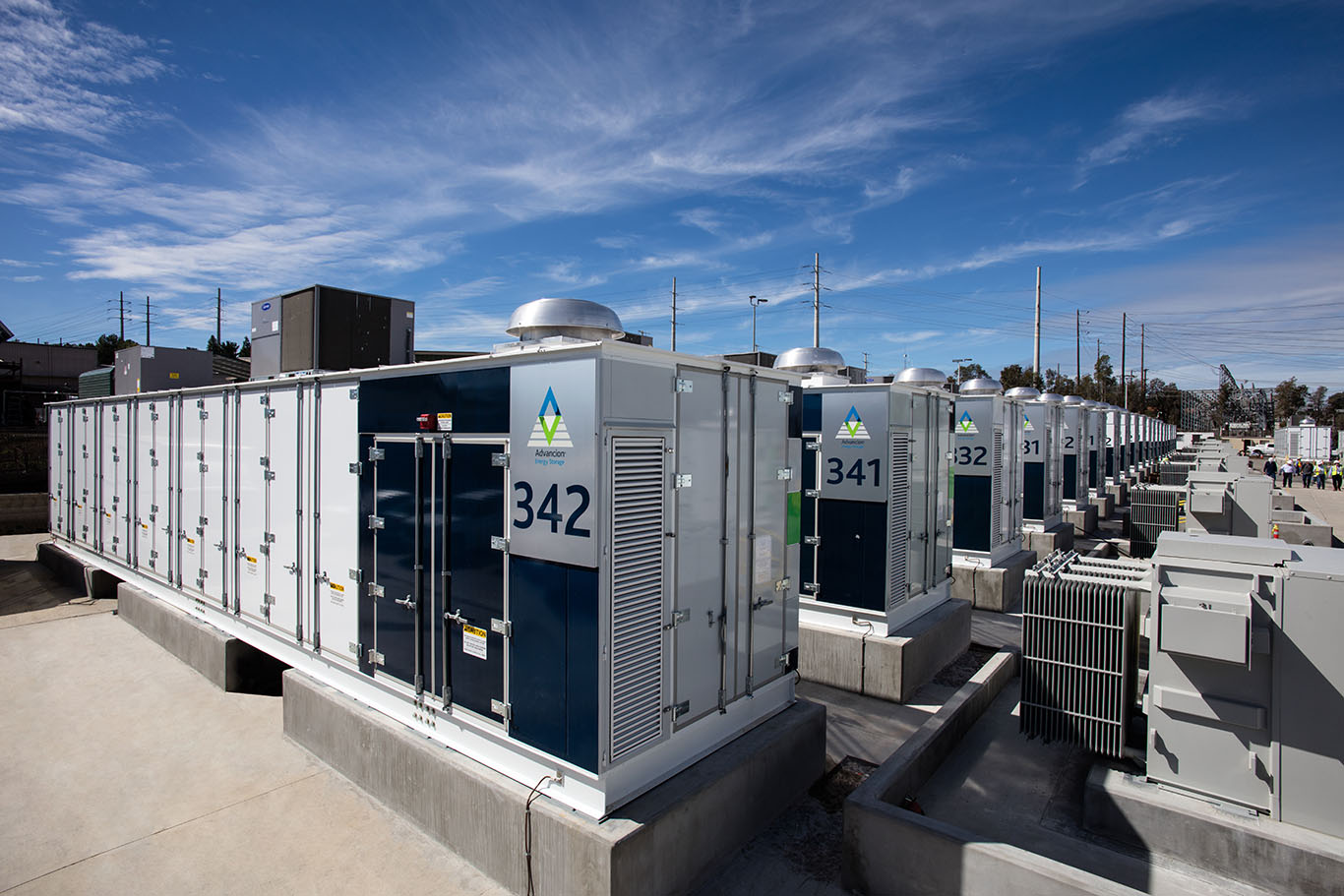 If distributed power networks are to become a reality, energy storage technology is essential. Alice Cooke looks at the barriers to the storage revolution
Distributed energy resources are driving change in the utility sector worldwide as the ways in which power is generated and delivered become more diverse.
Spurred on by an increasing public desire for clean energy, falling prices and regulatory subsidies, solar photovoltaics, battery energy storage and microgrids are being deployed across the system.
In 2017, utility-scale energy storage – which had started as a handful of experimental programmes – became big news. There were prominent projects in Australia, Texas, southern California, and hurricane-ravaged Puerto Rico.
Now, with the wind at its back, the industry is seeking a world where flexible power systems maximise efficiency to provide us all with clean, sustainable energy at a price we can afford. But this global movement requires utilities to transform their traditional centralised networks into distributed and integrated power networks, and these new networks must evolve rapidly from demonstration and pilot phases to solid, longer-term investments that must play an important part in new business models.
And this pressure for rapid progress is only increased by the fact that companies are working to achieve the most economical design and implementation for distributed energy and microgrid customers, while simultaneously seeking to maximise benefit from existing grid investments.
Energy storage will affect the entire electricity value chain as it replaces peaking plant, alters future transmission and distribution investments, reduces intermittency of renewables, restructures power markets and helps digitise the electricity ecosystem. The UK's storage sector is booming, with new installations expected to help create savings to the tune of £8 billion by 2030, following a raft of energy storage announcements in the early months of 2018. Recently, a 50MW portfolio spanning two sites – a 40MW ­battery park in Glassenbury, Kent and a 10MW battery park in Cleator, Cumbria – was completed; and renewable energy provider Anesco announced proposals to bring 185MW of energy onto the grid.
Elsewhere, Abu Dhabi energy company Masdar and Norwegian multinational Equinor have unveiled the world's first energy storage battery attached to a floating windfarm off Scotland. The world's first grid-scale liquid air energy storage (LAES) facility has also opened in Bury, in a move which showcased an alternative to battery technologies, and the UK government last month confirmed the latest batch of Faraday Battery Challenge research and development projects will receive £22 million of financial backing between them. On a global scale, a recent Bloomberg New Energy Finance (BNEF) report predicted the energy storage market will double six times by 2030, with more than $100 billion being invested across the globe in the next 15 years.
For utilities, battery storage will become an integral tool for managing peak loads, regulating voltage and frequency, ensuring reliability from renewable generation, and creating a more flexible transmission and distribution system. For their customers, storage can be a tool for reducing costs related to peak energy demand.
In short, the industry is sitting on the cusp of a colossal energy revolution but, as with any hard-fought revolution, there are barriers…
Cost
This is arguably the largest and therefore most widely discussed of all the barriers to energy storage transforming the grid, the economy, our homes and the world. In fact there are those who believe storage will not be economical any time soon, and it's difficult to dismiss that pessimism offhand.
The transformative future of energy storage has been "just around the corner" for a while now, but storage continues to represent a very small drop in a very large ocean. With this in mind, identifying the most economical projects and most suitable customers for storage has rightly become a priority for companies including power providers, grid operators, battery manufacturers, energy-storage integrators, and businesses that have established relationships with prospective customers such as solar developers and energy-service companies.
As an example, EDF is currently building the country's first large-scale battery storage project at West Burton in Nottinghamshire, and earlier this year announced plans to invest €8 billion by 2035 to become a European market leader in electricity storage. The company says it has a "buy now, use later" philosophy when it comes to energy storage. Head of business development, Chris Regan, says "cost is obviously a huge factor, but it is by no means prohibitive. Prices have come down and forecasts for growth are ­trending upwards. Current forecasts show that the value of battery storage will grow as the price of battery production falls. The Policy Exchange think tank estimates a flexible energy system could save the UK in the region of £8 billion by 2030."
Elsewhere, analysis from Solar Media's Market Research division suggests a 40 per cent reduction in lithium-ion costs is expected by 2025, and more than 9,000MWh of battery energy storage could be deployed in Britain over the next five years as a result.
And although energy storage only featured modestly in the latest capacity market auction, battery storage, in concert with renewable technologies, continues to draw "increased investment" in bespoke industrial applications as "traditional energy procurement strategies are re-cast to exploit the full cost reduction potential of hybrid solutions", according to PA Consulting Group energy storage expert James Morris.