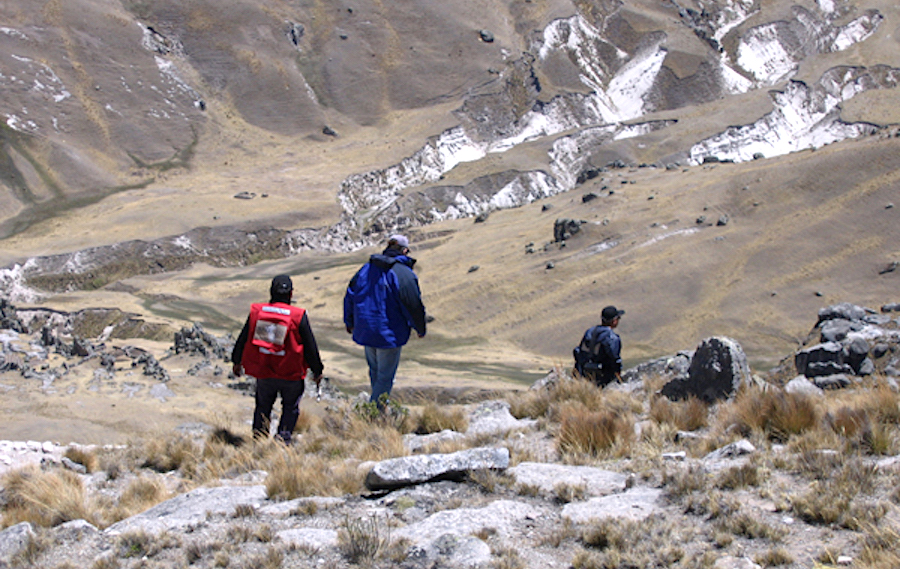 Macusani Yellowcake, the Peruvian subsidiary of Canada's Plateau Energy Metals has found 2.5 million tonnes of high-grade lithium resources and 124 million pounds of uranium resources at its Falchani hard rock deposit, in the region Puno.
Ulises Solis, general manager of the unit, told local paper El Comercio (in Spanish) the find suggested the project could end up becoming one of the world's five or six largest lithium mines.
The executive also noted that, while it was unclear how much of the lithium resources found would eventually end up being classified as economically viable reserves, the deposit contains high-grade resources.
Salt flats in neighbouring Chile and Bolivia, Solis said, have an average grade of 500 parts per million (ppm). The Falchani deposit, in contrast, is believed to have ore grades six to seven times higher of between 3,500 to 4,000 ppm, he said.
The company plans to complete a feasibility study next year, which will reveal whether the proposed $800 million, underground lithium-uranium mine can and should be built. If so, Macusani plans to do so quickly, with production anticipated to start in 2020.
Since 2007, when exploration work began, Plateau's unit has drilled 3,000 metres or about 15% of the surface of its concessions in Puno, which are located at an altitude of about 4,500 meters in the Andes, according to the company's latest presentation. Another 10,000 metres will be drilled in the coming months.
Investors are growing increasingly concerned about a wave of new lithium projects sprouting up to take advantage of rising prices of the key ingredient for making batteries that power electric vehicles (EVs) and high tech devices.
Lithium carbonate has climbed almost 40% in the past 12 months on the back of increasing electric car production, according to Benchmark Minerals Intelligence.
Shares in the world's largest producers of lithium, however, have gone the opposite way this year, following double-digit gains in 2017.