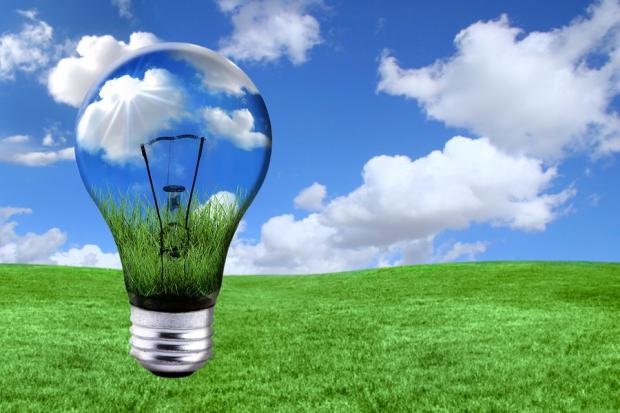 Duke Energy Corporation announced that its unit Duke Energy Carolinas continues to support solar energy production for its customers. In excess of 5,000 of the company's South Carolina customers have already installed solar panels on their homes and businesses, reaching a legislative goal for customer-owned solar capacity.
Courtesy of Duke Energy Carolinas' support, and willingness and initiatives of customers, the company is expected to achieve its goal of 40 megawatts (MW) of private "rooftop" solar well ahead of 2020. Duke Energy Progress, the utility serving the northeastern part of the state, is well on its way to meet 13 MW of private solar goal.
Growth of Solar in South Carolina
Development of residential solar in South Carolina was supported by strategic programs like the net metering incentive and rebate offerings. In addition to the net metering incentive, the company also provided in excess of $50 million in rebates as an extra incentive for customers who wanted to install solar panels across South Carolina.
Owing to friendly legislation passed in the state, a new report by Southern Alliance Clean Energy (SACE) suggests the South Carolina solar market to expand much rapidly in the coming years. South Carolina registered 318 watts of solar per utility customer in 2017 and the report expects solar per utility customer to grow 170% to 856 watts by 2021.
Looking Ahead
Per a latest release from the U.S. Energy information administration (EIA), non-hydropower renewables provided slightly less than 10% of electricity generation in 2017 and are expected to provide more than 10% in 2018 and nearly 11% in 2019. The report indicates that production from solar energy is going to increase further from the current levels.
Utilities are investing in renewable projects and lowering their carbon footprints. Xcel Energy already achieved a 40% carbon-free generation portfolio and by 2022, its wind capacity alone will reach 40%, totaling a 61 percent carbon-free mix.
Duke Energy aims to invest $25 billion within 2017-2026 to create a smarter, greener energy grid that will be more reliable and resilient even during severe weather conditions.
At present, 40% of Duke Energy's electricity produces no greenhouse gas emissions and the objective of the company is to own, or have under contract, 8,000 MW of wind, solar and biomass capacity by 2020. This will further lower carbon footprint of the company.
Price Movement
In the past six months, shares of Duke Energy have gained 2.0%, outperforming its industry's growth of 1.4%
Zacks Rank and Key Picks
Duke Energy currently has a Zacks Rank #3 (Hold). Some better-ranked stocks in the same industry are Algonquin Power & Utilities Corp. and Brookfield Renewable Partners L.P. While Algonquin Power & Utilities sports a Zacks Rank #1 (Strong Buy), Brookfield Renewable carries a Zacks Rank #2 (Buy). You can see the complete list of today's Zacks #1 Rank stocks here
Algonquin Power pulled off an average four-quarter positive earnings surprise of 28.56%. The Zacks Consensus Estimate for 2018 has moved up 8.2% in the past 60 days to 66 cents per share. Its earnings are expected to grow 8.0% over the long-term (3-5 year) period.
Brookfield Renewable Partners delivered an average four-quarter positive earnings surprise of 4.17%. The Zacks Consensus Estimate for 2018 has been revised upward by 57.1% in the past 60 days to 22 cents per share. Its earnings are expected to grow 9.0% over the long-term period.
5 Medical Stocks to Buy Now
Zacks names 5 companies poised to ride a medical breakthrough that is targeting cures for leukemia, AIDS, muscular dystrophy, hemophilia, and other conditions.
New products in this field are already generating substantial revenue and even more wondrous treatments are in the pipeline. Early investors could realize exceptional profits.