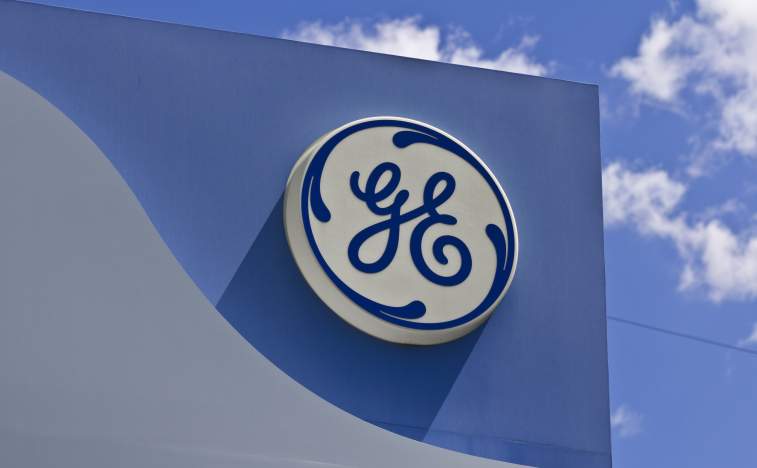 General Electric (GE) is no longer a sell, in the view of Deutsche Bank, which resumed coverage of GE stock with a hold rating.
"Management is taking bold actions to unlock value, and we do acknowledge arbitrage opportunity," analyst Nicole DeBlase of Deutsche Bank wrote in a note released late Wednesday.
She added: "On a near term basis, some risk (arbitrage) investors might want to take advantage of a gap vs. our $16 base case sum of the parts valuation, following recent portfolio change announcements. However, fundamental investors will likely continue to struggle with the company's Power business, where we see little scope for medium-term recovery, and we believe consensus is already giving credit for early traction on cost cutting initiatives."
DeBlase, who has a 15 price target, rated the stock a hold given "modest upside" potential.
Deutsche Bank suspended coverage on March 29. But before that, a different Deutsche Bank analyst and longtime GE bear correctly predicted both GE's dividend cut and booting from the Dow Jones industrial average.
The analyst warned in January that the Boston-based conglomerate might exit the Dow blue-chip index, citing "earnings and cash pressure, tough global power generation markets, aggressive downsizing, shrinking its portfolio, management shake-up and SEC investigations." That prediction was realized in June.
In May 2017, Deutsche Bank warned GE's worsening cash flow could imperil shareholder returns. Roughly six months later, the company halved both its profit outlook and its prized dividend.
The stock's decline accelerated, with the yield rising to a current 3.4%.
General Electric finished flat at 13.99 on the stock market today but has nearly halved over the past year. GE stock continues to test its 50-day moving average within a monthslong consolidation. As trade war fears eased, GE's industrial conglomerate peers rallied after broad losses Wednesday. United Technologies (UTX) gained 2% and 3M (MMM) edged up 0.8%. Siemens (SIEGY) eked out a 1% gain and Honeywell (HON) rallied 2.3%.
GE Turnaround Strategy
The Boston-based company announced in June, after a yearlong strategic portfolio review, that "GE of the future" will focus on power, aviation and renewable energy, after divesting several other businesses.
DeBlase sees "clear opportunity for arbitrage investors as the company moves closer to completing its Transportation merger and Healthcare separation." But she called the trajectory of GE's remaining businesses "uninspiring," with "no V-shaped recovery in sight," owing in large part to a severely challenged power market.
She also noted GE is disposing off its strongest units in terms of free cash flow conversion – health care, transportation and lighting. "GE RemainCo will be left with far weaker FCF conversion than the various disposals," she said.
The aviation unit, which some analysts call the crown jewel in a vast portfolio, is set to benefit as Indian carrier Vistara plans massive expansion and eyes overseas growth.