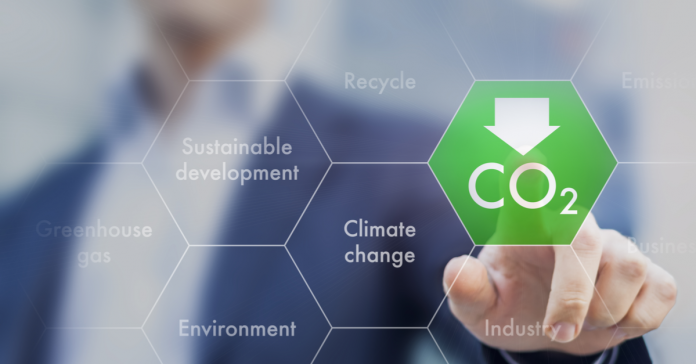 The crypto carbon footprint is something to take seriously. Cryptos like Bitcoin and Ethereum are revolutionary new technologies. Unfortunately, they use a lot of energy. Each bitcoin transaction is estimated to create 500 kilos of carbon.
Ethereum is a more efficient system. An ethereum transaction is estimated to create 35 kilos of carbon. These levels of carbon emissions are not earth-friendly. A Singapore-based company is working on a solution to this problem. New Era Energy thinks that blockchain could solve the crypto carbon footprint problem.
A crypto carbon footprint solution
New Era Energy has created the Carbon Grid Protocol. It is similar to the carbon credit system in use currently. New Era Energy sees numerous potential markets for the Carbon Grid Protocol. New Era Energy has received support from the United Nations. The UN sees their platform as a promising solution to a global problem.
Crypto transactions lend themselves to carbon offset systems. New Era Energy co-founder and CEO Andy Tan had this to say about his company's goal, "We are trying to enable a per-transaction offset mechanism," and, "That can happen if we are able to track each transaction."
Many people that use cryptos are environmentally conscious. The first decentralized payment systems probably weren't designed with global energy usage in mind. It is estimated that bitcoin transactions use more energy than the nation of Chile on a yearly basis. Decentralized currency is a new technology. Innovative thinking will help it grow into a viable global settlement system.
Finding a path forward
The crypto carbon footprint has been a point of contention. Many critics of cryptos point to the crypto carbon footprint as a reason why cryptos can't be used at global scale. Regrettably, this is more or less true at the moment. Every bitcoin transaction is estimated to use a megawatt-hour of power. Scaling that level of power usage up to a world scale isn't possible.
Andy Tan makes a point of how important this issue is, "There is a very big inherent need" he remarked, referring to the huge crypto carbon footprint. He added optimistically, "And they (the transactions) are already on the blockchain, so it's easy for us to pool all this data."
Programs like New Era Energy's Carbon Grid Protocol could be instrumental in pushing other new platforms forward. Today the crypto carbon footprint is offset by the prices people are willing to pay for newly mined cryptos. If crypto users have to cover the cost of the carbon that is created when they make a transaction, systems that prioritize efficiency could benefit.