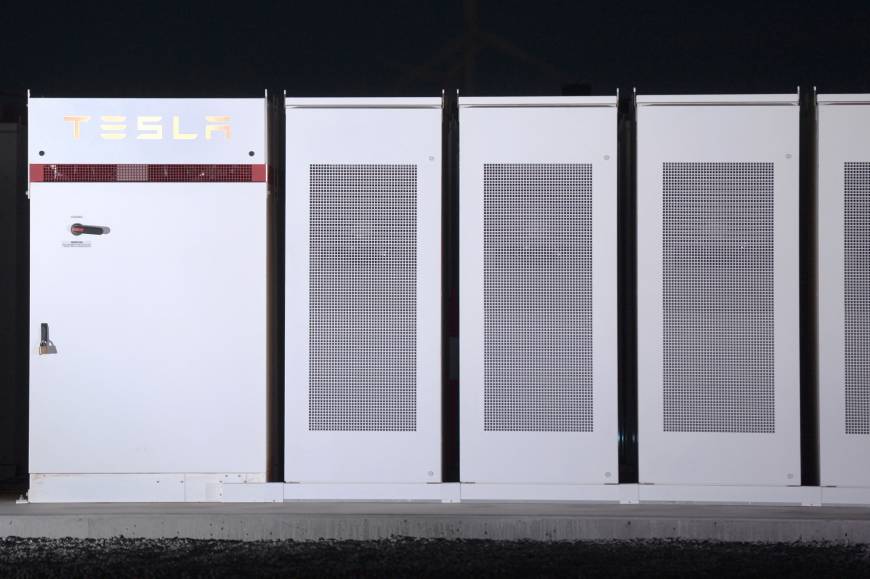 California utility PG&E Corp. has proposed using giant lithium-ion batteries, including packs supplied by Tesla Inc., to supply power to Silicon Valley instead of burning natural gas.
The utility has sought approval from state regulators for four energy-storage projects with a total capacity of about 567 megawatts, according to a recent statement. The California Energy Commission says 1 megawatt of power can supply 750 homes.
The California Public Utilities Commission in January ordered PG&E to use batteries and other non-fossil fuel resources to replace the power supplied by gas plants owned by Calpine Corp.
PG&E would own one of the storage systems outright — a 182.5-megawatt project to be built in Silicon Valley with the Tesla batteries.
The other proposed projects comprise a 300-megawatt system owned by Vistra Energy Corp., a 75-megawatt system owned by Hummingbird Energy Storage LLC and 10 megawatts of behind-the-meter batteries Micronoc Inc. will install at customer sites.