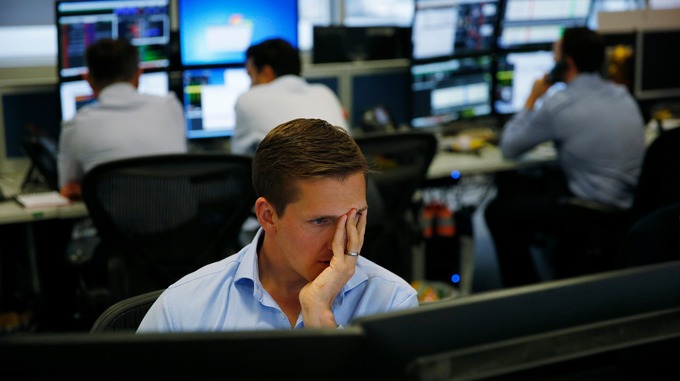 Tesla stock jumped, then fell Monday after the maker of electric vehicles said it hit the target for Model 3 production that Chief Executive Elon Musk said was critical for the company to reach profitability.
Tesla (TSLA) on Sunday said it produced 5,031 Model 3 vehicles in the last week of the second quarter, inching past its goal of 5,000 vehicles for the first time. It also built 1,913 Model S and Models X vehicles, hitting its projections.
Tesla built a total of 53,339 vehicles in the second quarter. That's a 55% increase from the first quarter, "making it the most productive quarter in Tesla history by far," the company said in the Tesla Model 3 announcement.
Shares of Tesla closed at 335.07, down 2.3% on the stock market today. Tesla stock was up as much as 6% during early trading.
As to whether the Model 3 production rate is sustainable, RBC Capital Markets analyst Joseph Spak says not yet, due to employees working overtime and requiring extended production under tents.
"The efforts taken (tent, overtime) represent a burst rate, not a yet sustainable pace," Spak wrote in a research note to clients. He has a sector perform rating and price target of 280.
Also potentially complicating matters for Tesla is that its senior vice president of engineering, Doug Field, is leaving the company, according to a Securities and Exchange Commission filing. Field took a leave from Tesla in early May, but the company at the time said it was not a resignation.
June Gains For Tesla Stock
Tesla stock finished June with a 20% gain in share price, its best monthly performance in almost four years, according to Bloomberg.
The company expects to increase production to 6,000 Model 3s per week by late next month.
"We also reaffirm our guidance for positive GAAP net income and cash flow in Q3 and Q4, despite negative pressures from a weaker U.S. dollar and likely higher tariffs for vehicles imported into China as well as components procured from China," the company said.
Reaching profitability is also critical for Tesla to avoid adding to its heavy debt load of $10.4 billion. Musk has repeatedly said the company would not have to raise cash this year.
The company is spending cash at a hefty clip, which recently forced a 9% reduction in staff. Tesla's cash burn and debt load are among the reasons it's one of the most shorted stocks on Wall Street.
Doubling Model 3 Production
Musk has said he plans to double Model 3 production to 10,000 as it adds a third production line at its Fremont, Calif., manufacturing plant.
While it produced 53,339 vehicles, Tesla said it delivered 40,740 vehicles. Of those, 18,440 were Model 3, 10,930 were Model S, and 11,370 were Model X.
Wall Street was divided on whether Musk and Tesla could pull it off. To reach its goal Tesla added to its manufacturing line by building cars temporarily under a tent.
Importantly, Tesla said the Model 3 reservations count at the end of the second quarter still stood at roughly 420,000. That was "even though we have now delivered 28,386 Model 3 vehicles to date," the company said.
"The last 12 months were some of the most difficult in Tesla's history, and we are incredibly proud of the whole Tesla team for achieving the 5,000 unit Model 3 production rate. It was not easy, but it was definitely worth it," Tesla said.