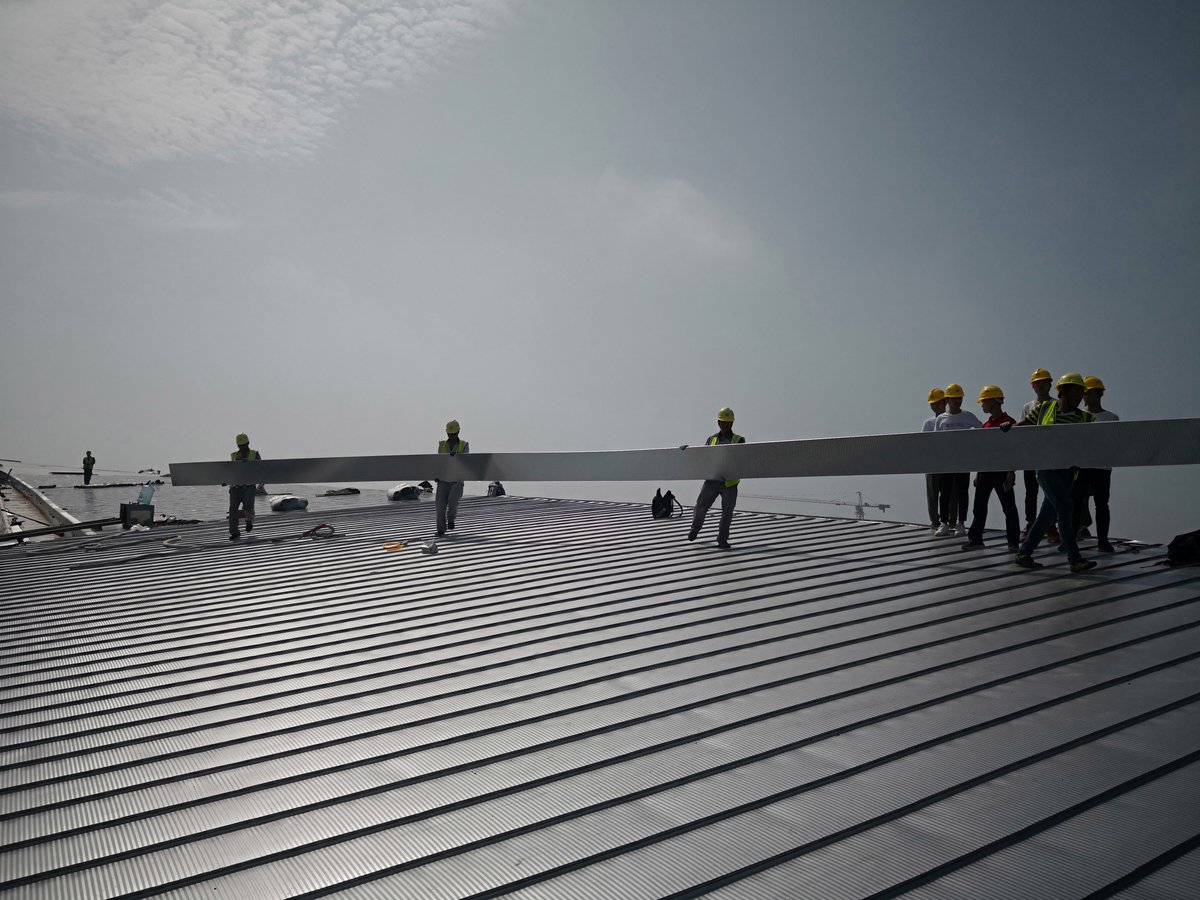 A giant metal roof has been installed on the newest airport terminal in Qingdao in east China's Shandong Province, the country's first stainless steel roofing project for an airport terminal.
A special kind of 0.5mm thick stainless material was developed to withstand strong winds, torrential rain and marine corrosion as Qingdao is a coastal city.
The 220,000 square meter roof, equivalent to 31 standard soccer fields, was built by welding together 16,368 panels, said Cai Wangwang, roofing project manager of the Jiaodong international airport of Qingdao from the China Construction Second Bureau Installation Engineering Co., Ltd.
Over 4 million screws were used during the installation, with welding lines totaling nearly 500,000 meters.
Compared with traditional roofing alloy of aluminium, magnesium and manganese, a stainless steel roof welded as a whole is more stable and tolerant to windy weather. The roof is designed to withstand wind as strong as 60 meters per second, according to Cai.
At an estimated cost of over 41 billion yuan, the airport is expected to be operational in 2019, and handle 35 million passengers and 500,000 tonnes of cargo and mail by 2025.