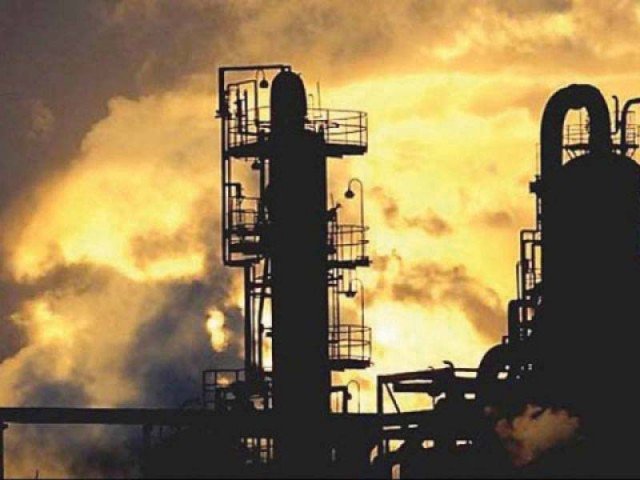 ISLAMABAD: Oil refineries have protested against the government's directive to reduce the use of additives in motor gasoline aimed at boosting its quality, terming it a unilateral decision taken without taking them on board, which may lead to a sharp drop in production.
The former Pakistan Muslim League-Nawaz (PML-N) government, whose term ended on May 31, had notified that the use of manganese in petrol would be phased out, but the refineries were not ready to produce higher-quality petrol.
Refineries need around five years to install Continuous Catalytic Reforming (CCR) units for the production of high-quality petrol without adding manganese, say industry sources. It also requires investment of around $5 billion.
In November 2016, the government decided to upgrade the quality of motor gasoline (petrol) by introducing three new grades namely Research Octane Number (RON) 92, 95 and 97 that would replace the old RON 87. Domestic refineries were asked to produce RON 90 gasoline.
Earlier, the Oil Companies Advisory Committee (OCAC) – a grouping of oil processing and marketing companies – pointed out that refineries had installed isomerisation units on the government's directive to produce Euro-II-compliant RON 87 gasoline and further upgrade was not immediately possible.
The committee recommended that manganese quantity in local and imported environment-friendly Euro-II gasoline should be limited to 54 milligrammes per litre (mg/l) as no addition of ferrocene or any other iron-based octane blending additive was permitted. Ogra supported the recommendations.
However, a committee, constituted by the PML-N government, decided on May 24, 2018 to restrict the use of manganese to 40 mg/l with immediate effect to October 31, 2018 and later to 24 mg/l effective November 1, 2018 to April 30, 2019. However, the decision sparked concern among the refineries.
Industry sources caution the production of refineries will drop by 1.5 million tons per annum in the wake of lower manganese ceiling and pressure on foreign currency reserves will mount as the country will import more petrol to meet consumer needs.
Oil refineries suggest the current limit of 40 mg/l, which would remain in force till the end of October, should be extended for five years in order to give them reasonable time for adopting technology for plant upgrade.
In a letter addressed to the director general oil of Petroleum Division, Attock Refinery Limited (ARL) Chief Executive Officer M Adil Khatak said ARL had serious reservations about what he said was a unilateral decision on the use of manganese and the unrealistic timelines.
"This would seriously impact and restrict motor gasoline production by local refineries and put unnecessary strain on the country's fast depleting foreign exchange reserves," he pointed out.
According to Khatak, ARL's motor gasoline production alone will go down by around 40,000 to 50,000 tons per annum despite making a huge investment recently in a commercial isomerisation unit or the refinery expansion project.
"Even if any limits and timelines were to be specified, it should have been with consensus of all stakeholders," he said.
He suggested that the current manganese limit of 40 mg/l should continue for at least five years, giving refineries reasonable time for applying new technology for upgrading their projects.
"Drastically reducing manganese content to 24 mg/l from November 1, 2018 to April 30, 2019 and then completely phasing it out is not a practical option for the refineries as this would adversely impact them financially when they are burdened with repayments for the last upgrade."
"In spite of our reservations, we have started using 40 mg/l in our motor gasoline blending in line with the Petroleum Division's directive till the matter of timelines is settled, however, due to a high inventory of petrol prior to the issuance of the above notification and existing level of manganese in our tanks and system, it would not be practically possible to use manganese in prescribed limits."
According to Khatak, the refinery may take at least two to three months to completely dispose of the stocks in order to meet the required manganese specification for which necessary relaxation may be allowed.
According to the OCAC, MMT is a manganese-based fuel additive used for lead replacement as it is the only octane booster which enables old car engines to run with unleaded fuel.