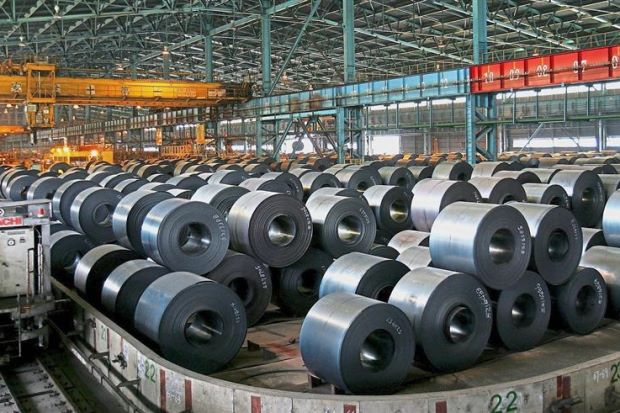 Ferrosilicon and manganese alloys maker Pertama Ferroalloys Sdn Bhd expects to run its smelting plant in Samalaju Industrial Park, Bintulu at full capacity in October.
Executive chairman Hirotaka Suzuki said the plant was unable to meet its full production capacity this month as it had planned earlier due to technical hitches.
"We have now reached 85% of installed production capacity, from below 80% earlier this year. We had to rectify some mechanical problems. So we need four more months to enable us to go into full production," he told StarBiz.
The US$400mil smelting plant is able to produce 22,000 tonnes per month of various products when it is running at full capacity.
Hong Kong-based Asia Minerals Ltd (AML) has a 60% stake in Pertama Ferroalloys. Its other joint venture partners are Japanese firms Nippon Denko Co Ltd, with a 25% stake, Shinsho Corporation, 7%, and Carbon Capital Corporation Sdn Bhd, 8%.
Formerly known as AML Manganese (Malaysia) Sdn Bhd, Pertama Ferroalloys is one of the pioneers in the state's growth corridor known as the Sarawak Corridor of Renewable Energy, or SCORE.
The growth region was set up in order to develop the state's economy by harnessing its competitive advantage in the generation of bulk renewable energy to attract investment and employment in energy-intensive industries. Its ultimate goal is to have the people of Sarawak enjoy higher income and standard of living.
Energy-intensive industries leverage on the competitive renewable hydro energy in their operations in SCORE.
There are two other ferrosilicon and manganese alloys producers in Samalaju.
OM Materials (Sarawak) Sdn Bhd is one of them while the other is Sakura Ferroalloys Sdn Bhd. OM Materials is a joint venture between Australian listed OM Holdings Ltd and Cahya Mata Sarawak Bhd
image: https://cdn.thestar.com.my/Themes/img/chart.png
while Sakura is in another joint venture with three partners, namely South Africa's Assmang Ptd Ltd, Japan's Sumitomo Corp and Taiwan's China Steel Corp. Suzuki, who is also AML chairman had previously said that the combined productions of Pertama Ferroalloys, OM Sarawak and Sakura Ferroalloys have enabled Malaysia to be ranked as the world's fourth largest producer of ferrosilicon and manganese alloys after China, India and South Africa.
On the current global market prices for ferrosilicon and manganese alloys, Suzuki said ferrosilicon had weakened to about US$1,300 per tonne from between US$1,600 and 1,700 per tonne earlier this year. There is little change for silico-manganese and ferro-manganese which remains at US$1,300 per tonne and US$1,700 per tonne, respectively, during the same period.
"The price of ferrosilicon has dropped because of the oversupply worldwide," added Suzuki. However, he is expecting a potential price upside for manganese products globally due to a production cut and/or closures of smelting plants in China in order to address its severe environmental pollution problem.
China produces half of the world's production of manganese products.
Suzuki said half of Pertama Ferroalloys' total production comprises of silico-manganese, followed by ferrosilicon, 40% and ferro-manganese, 10%.
The company's JV partners Nippon Denko and Shinso Corp, sell up to 35% of Pertama Ferroalloys' output while AML sells the remaining 70% to global steel mills.
Suzuki said Pertama Ferroalloys sourced its raw materials – manganese ores – from AML mines in South Africa.
Suzuki also said Pertama Ferroalloys is waiting for Environment Department (DOE) approval to sell the smelting plant's by-products, silica fume and manganese slag.
He said DoE has listed the two by-products under "scheduled wastes" although no other countries in the world has done so.
"We have been waiting for two years but there is no solution as yet on the sale of the by-products. We would like the DoE to take some action (on this matter)," he said. As a result of this impasse, the company has stocked up to 40,0000 tonnes of silica fume.
The production of every tonne of silico-manganese would generate a similar amount of manganese slag. The current market price of silicon fume is US$200 per tonne while that of manganese slag US$20 per tonne.