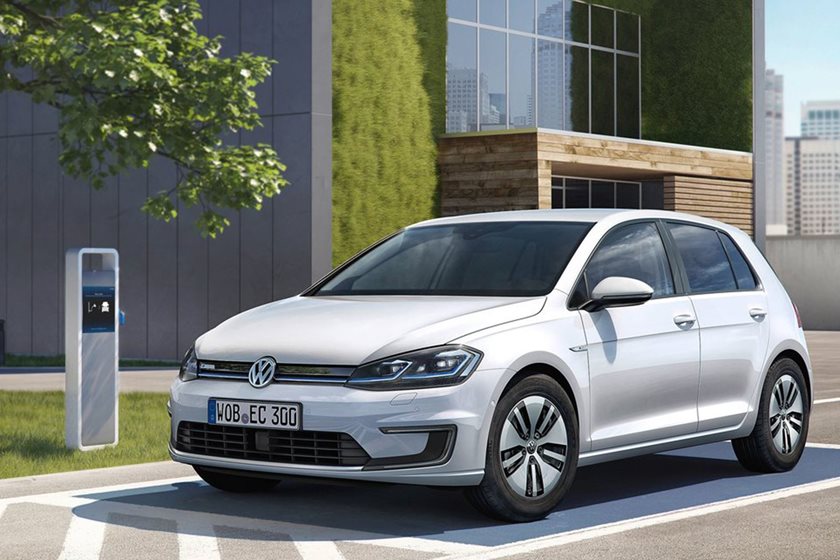 The German automaker just made a huge investment towards its goal.
Volkswagen is hard at work to repent for its emissions scandal by forgetting that the word "diesel" even exists and introducing a slew of new EV models. Unfortunately, electric vehicles have one universal problem: range. VW's current EV, the e-Golf, is far from a Tesla-killer due to its lack of range. The German automaker is far from throwing in the towel, and has just announced a joint venture with California-based technology company QuantumScape Corporation to develop new solid-state battery technology for use in future EV models.
In a statement, Dr. Axel Heinrich, Head of VW Group Research, said "We want to accelerate the commercialization of QuantumScape's solid-state batteries. And we combine forces to leverage Volkswagen's experience as a production specialist and QuantumScape technology leadership. Volkswagen is thus taking another step toward a sustainable, zero emission mobility for our customers in the future." As part of the joint venture, VW will invest $100 million in SolidScape and become the company's largest shareholder, though final confirmation is pending regulatory approval.
SolidScape was founded in 2010, and will be an excellent partner for VW thanks to its approximately 200 patents and patent applications for solid-state battery technology. Solid-state batteries are seen as a huge potential leap in technology for EVs. Theoretically, VW could increase the range of its e-Golf from 300 kilometers (approximately 186 miles) to 750 kilometers (approximately 466 miles). Hopefully, this partnership ends up being mutually beneficial, because the VW Group has big plans for EVs, which depend on the use of solid-state batteries.