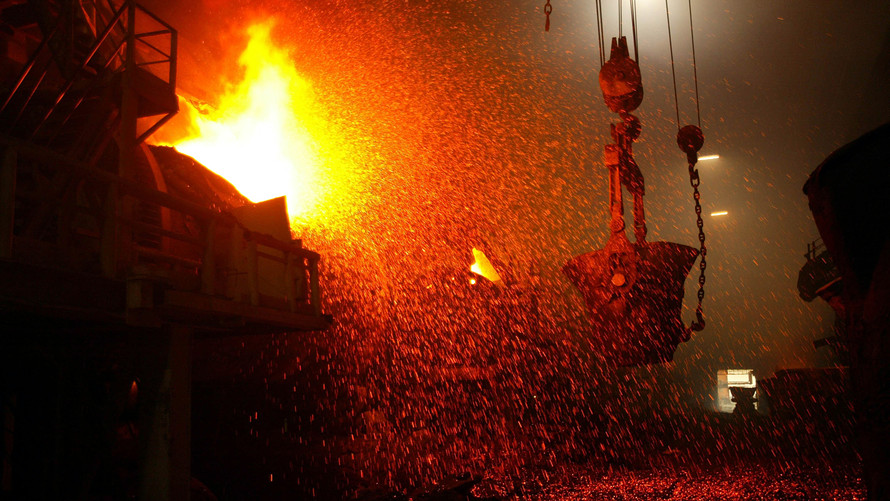 Copper futures fell more than 1% Tuesday as an escalating trade row between the U.S. and China rippled through most markets, among them the industrial metals impacted by trade pacts directly and those hit by the risks for an economic slowdown in these two global economic powerhouses.
"China demand-driven commodity futures including iron ore, copper, zinc and aluminium have seen a sharp decline, as the U.S. considers imposing tariffs on an additional $200 billion of Chinese exports to the U.S.," said Hans Redeker, analyst at Morgan Stanley, in a note.
After Beijing's retaliation against U.S. planned tariffs on $50 billion worth of Chinese imports, U.S. President Donald Trump asked U.S. Trade Representative Robert Lighthizer late Monday to identify $200 billion more in Chinese products that could be subject to tariffs of 10%. Trump also threatened to find $200 billion more worth of goods if China tried to retaliate against those additional tariffs.
A spokesperson from China's Ministry of Commerce said China will have no choice but to take comprehensive measures in response to the U.S.'s trade moves, the state-run Xinhua News Agency reported.
In Comex futures trading, July copper HGN8, -0.21% fell 1.4% to $3.0635 a pound. If these losses hold, the contract will be down nearly 2.6% so far in this young week. On the London Metal Exchange, copper at one point hit a near three-week low at $6,838.50 a metric ton before improving.
Analysts said copper prices are underpinned by resilient construction and industrial demand in China, especially if its central bank eases monetary policy as some indications show. Labor talks in top producer Chile and the likelihood that miners there will fall short of production are supporting supply.
July platinum PLN8, -0.31% edged down by 0.4% to $880.80 an ounce, while September palladium PAU8, +0.20% changed hands at $976.30 an ounce, down 0.7%.
Gold and silver, typically haven hiding places during market turmoil, were so far drawing limited demand tied to the China-U.S. tensions. August gold GCQ8, -0.31% edged higher Tuesday by 0.1% to $1,281.70 an ounce after booking the lowest settlement since December on Monday and producing a roughly 1.9% weekly decline on Friday. Stocks were hit by the trade developments and the U.S. dollar DXY, +0.18% moved higher.
Among other goods, iron and rebar are on the U.S. list of Chinese goods that are to be subjected to a 25% tariff beginning July 6.
In China, the most-active futures contracts for iron ore and steel have today fallen for a time by 5.5% and 3.5%, respectively, on Tuesday. Moves were accelerated in part because Chinese market reaction to the latest political developments were delayed because markets were closed Monday for a holiday.
Meanwhile, the U.S. Commerce Department has determined that Chinese common alloy aluminium sheet products are being sold in the U.S. at less than fair value and will be subject to preliminary anti-dumping duties of 167.16%, the Aluminum Association said on Monday.