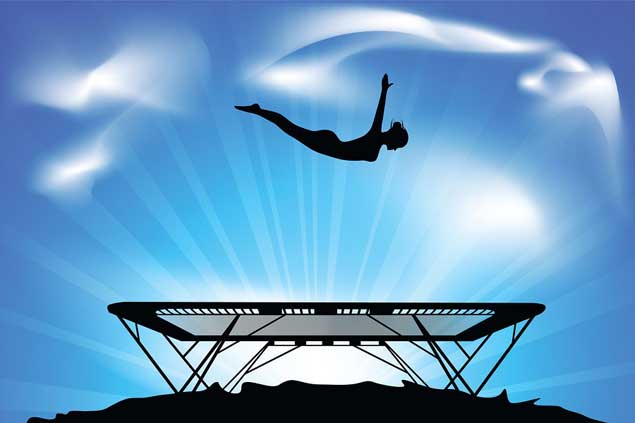 QuickLogic Corporation's shares have been gaining solid momentum of late and even scaled more than 10%, yesterday. This rally can be attributed to growing adoption of its products. Further, strong fundamentals drove the company's shares higher.
Increasing adoption of QuikLogic's sensor processing solutions and embedded FPGA (eFPGA) Intellectual Property (IP) Licensing is a tailwind. The company's new support center in Taiwan related to eFPGA IP has also aided it in developing relationships with prospective customers, which can eventually lead to design wins.
The company's test-chip qualification for SMIC low power 40 nanometer processes was completed. In order to expand presence in the Chinese market, QuickLogic signed a partnership agreement with AcconSys, a prominent EDA tool and semiconductor IP distributor in China. The latter will provide the company's flagship ArcticPro embedded FPGA solutions with sales and support services in the country. The deal is expected to be a growth driver.
Notably, QuickLogic was granted a patent for Flexible Fusion Engine ("FFE"), which is used for always-on sensor processing in the EOS S3 multi-core processor, by the United States Patent and Trademark Office. The company's sensor processing segment has witnessed rapid growth driven by its EOS S3 software on a chip (SoC), which has the capability to support always-on/always listening requirement at a very low power consumption level.
As the world is moving toward voice interfaces like Amazon's Alexa, Apple's Siri, Alphabet's OK Google, the need for technology products that run on voice command is also rising. This is leading to growing demand for this always-on feature in the mobile, wearable, hearable and battery powered IoT products industries.
This new feature is replacing the previously prevalent push-to-talk feature. The hardware architecture used for the push-to-talk feature is not considered apt for the always-on feature as it will consume more battery life. Consequently, QuickLogic's low power consuming EOS S3 SoC with an integrated Low Power Sound Detector or LPSD is gaining wide acceptance in this scenario.
The company is witnessing increasing demand for wearable products in the B2B market, primarily driven by higher demand from hospitals and fitness focused companies, which need to track body activities and biometric information.
The smartphone market also raises optimism. It is currently working with a Japanese smartphone OEM, which is expected to adopt QuickLogic's EOS S3 SoC for its new models scheduled to be launched in 2018.
To Conclude
QuickLogic pulled off a positive average earnings surprise of 5% in the last four quarters. Further, it has a long-term expected EPS growth rate of 20%.
We expect the trend to sustain and drive the overall financial performance of this Zacks Rank #3 (Hold) stock.
Few better-ranked stocks in the broader technology sector are Western Digital Corporation, NVIDIA Corporation and Micron Technology, Inc. All the three stocks sport a Zacks Rank #1 (Strong Buy). You can see the complete list of today's Zacks #1 Rank stocks here.
Western Digital, NVIDIA and Micron have a long-term expected EPS growth rate of 19%, 10.3% and 10%, respectively.