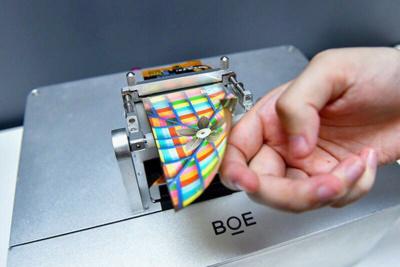 China-based display maker BOE Group announced that it is looking into adopting graphene for next-generation touch screens.
The company says that graphene has several advantages over current technologies, though production capacity remains insufficient at this stage.
BOE is one of the world's largest display makers, who has recently started to produce flexible OLED displays. The main advantages of using graphene as conductive layers in touch screens are flexibility and high optical performance. In early 2018 CVD graphene producer Wuxi Graphene Film launched its own smartwatch, the GF1, that adopts a graphene touch display.