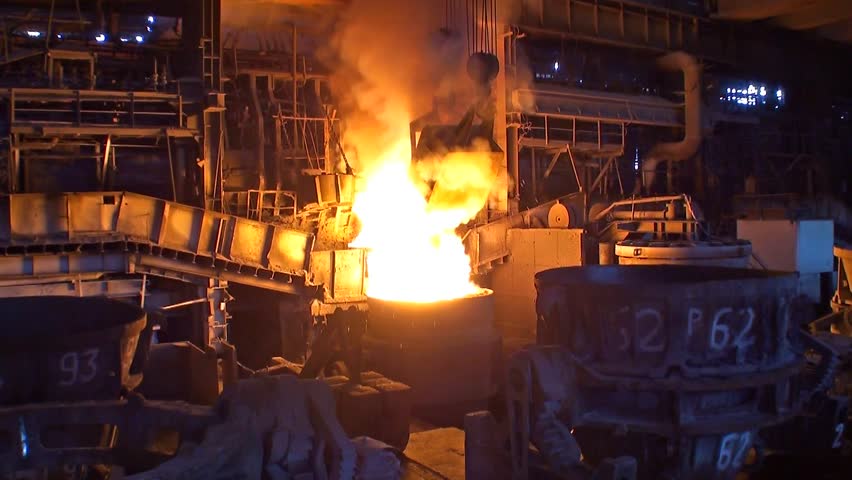 China is making another big bet on copper in the Democratic Republic of Congo, deepening its presence in a country that's proved very difficult for Western business.
Congo holds huge reserves of copper, but is also one of the hardest countries to navigate — with problems with security, transparency and infrastructure. A case in point is Glencore Plc, the biggest producer of copper in Congo. The company is facing three court cases and a possible U.K. bribery probe related to its dealings in Congo, as well as a tax hike and tougher mining laws.
Citic Metal Co., a Chinese conglomerate, agreed on Monday to spend about $555 million for a 20 percent stake in Ivanhoe Mines Ltd., which holds the Kipushi zinc and Kamoa-Kakula copper projects. China's Zijin Mining Group Co. already owns almost 10 percent of Ivanhoe.
The investment shows how China, the world's biggest commodity consumer, is looking to Africa to secure future natural resource supplies and positioning industry to take advantage of the move to battery and electric-car technology. Electric vehicles and renewable applications use four times more copper than traditional cars and energy sources, according to Freeport-McMoRan Inc.
"This is China in the ascendancy," said Paul Gait, an analyst at Sanford C. Bernstein & Co. in London. "The West is losing its tolerance and appetite for securing what is necessary to power an economy."
But it's not easy to mine in Congo, which is the world's sixth-biggest source of copper. In the last 10 years, other major competitors such as Rio Tinto Group and BHP Billiton Ltd. turned away from Congo's rich resources, while China's influence is on the rise.
China Molybdenum Co. bought a stake in one of Congo's biggest copper and cobalt mine, Tenke Fungurume, as part of a $3.8 billion deal last year, and Freeport-McMoRan has left the country. China's Zhejiang Huayou Cobalt Co. is developing a copper mine near Kolwezi in the country's southeast. In March, Glencore agreed to sell about a third of its cobalt output to GEM Co., a Chinese supplier of battery chemicals.
Congo last week approved the final parts of a new mining law that will make it more expensive for mining companies to operate and give the government a bigger stake. The law has faced fierce criticism from the biggest miners in the country, including Glencore and Randgold Resources Ltd. who say it will reduce future investment in Congo.
To be sure, Citic's investment in Ivanhoe could help Glencore reassure investors that its Congolese assets still have value despite the more onerous mining laws, Gait said.
"China clearly believes a solution to the problem is possible," he said.