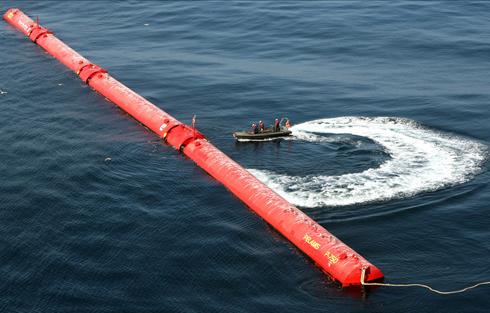 The US Department of Energy (DoE) has awarded USD 6.7 million (EUR 5.7m) in federal funds for the development of innovative technologies aimed at cutting the cost of power generation from marine energy.
The financing will be allocated to six companies or partnerships and will come from the Office of Energy Efficiency and Renewable Energy's (EERE) Water Power Technologies Office, DOE said on Friday. The bulk of the funds, USD 2.3 million, will be awarded to a partnership between the Igiugig Village Council (IVC) in Alaska and the Ocean Renewable Power Company of Maine for further designing, building and testing the RivGen cross-flow river current turbine system and lowering its operational costs, while boosting device availability through improved installation, operation, and maintenance (IO&M) strategies. According to DoE, work on the project is seen to back early-stage research on design concepts having potential to increase energy capture and annual energy production of devices and also enhance their reliability and availability.
The remaining USD 4.4 million of the financing will be allocated to five projects, including one of Boston-based Resolute Marine Energy (RME) for the incorporation of a marinized rotary pump with a hydraulic Power Take-Off (PTO) system that can be used in wave energy conversion. The company will partner with Ricardo, University of Minnesota, Re Vision Consulting LLC, Austin Power Engineering, and Charles River Hydraulics.
Meanwhile, Ocean Renewable Power Company (ORPC) of Portland and the University of New Hampshire, DoyleCFD, AeroCraft and Sandia National Laboratories will design high-deflection turbine blades for marine energy applications. This project aims at a 20% increase in efficiency and a 20% increase in annual energy production for a crossflow turbine.
Oscilla Power Inc will enhance its linear hybrid drivetrain technology and demonstrate its effectiveness in wave energy conversion.
Enorasy, together with Raytheon, the University of Maine and Draper Labs will build a prototype wave energy converter utilising a rotating mass and control system.
Last but not least, the University of Alaska Fairbanks, the Alaska Center for Energy and Power (ACEP) and Renerge Inc will modify an oscillating hydrokinetic harvester, called the Water Horse, whose technology is seen as suitable for small or remote riverine applications.