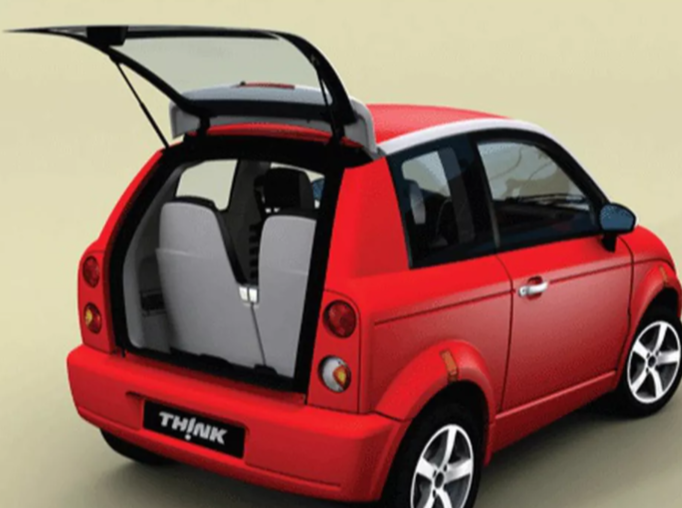 Deal with AeroVironment to result in quick-charge stations and an agreement with EnerDel will make it the exclusive supplier of batteries for the electric cars, Think says.
Think announced Monday that EnerDel will be the exclusive supplier of lithium ion batteries for Think City's U.S. cars and for 60 percent of its cars sold in Europe.
The company also announced that AeroVironment will be partnering with Think in the U.S. to build a series of "very-fast-charge stations."
The result of the fast-charging stations, combined with EnerDel's lithium ion batteries in Think City cars, will be electric cars that take only 15 minutes to charge from zero capacity to 80 percent capacity, according to Think.
As previously reported, the Think City all-electric car will have a range of about 112 miles per charge. It will be compatible with both a standard U.S. 110-volt household outlet, as well as a special 220-volt fast-charging outlet designed for home use.
In conjunction with Mazda, EnerDel and Think Global have already partnered on a pilot project in Japan set to start March 2010. Drivers will be able to rent all-electric Mazda2 cars (known as Mazda Demios in Japan) that will have Think drivetrains with EnerDel batteries and utilize fast-charging stations.
EnerDel, a subsidiary of Ener1, is an automotive lithium ion battery manufacturer that has become an auto industry darling and a poster child for the U.S. stimulus package success.
In August, it was announced in conjunction with President Barack Obama's trip to Elkhart, Ind., that the Indiana-based battery manufacturer would receive $118.5 million in federal grants to double its U.S. production facilities resulting in the creation of approximately 1,700 new jobs as part of the U.S. stimulus package. Since then, EnerDel has also signed a contract with Volvo for its C30 electric-car project, and a $1.29 million contract with the U.S. Army to develop a lithium ion battery system for a hybrid version of the iconic High Mobility Multipurpose Wheeled Vehicle (HMMWV aka Humvee).
EnerDel also has deals with Fisker Automotive, Nissan, and the Japan Postal Service among others.
AeroVironment, on the other hand, is probably best known in recent years for its high-profile work on unmanned aerial vehicles for DARPA, the Defense Advanced Research Projects Agency. But the California-based company has actually been involved in electric cars for decades. AeroVironment has made charging systems for industrial and construction electric vehicles (forklifts, light duty trucks), and was involved in General Motors' EV1 project in the 1980s. Most recently, AeroVironment signed a deal to supply Nissan with 220-volt home charging stations as part of its widespread Nissan Leaf rollout in the U.S.