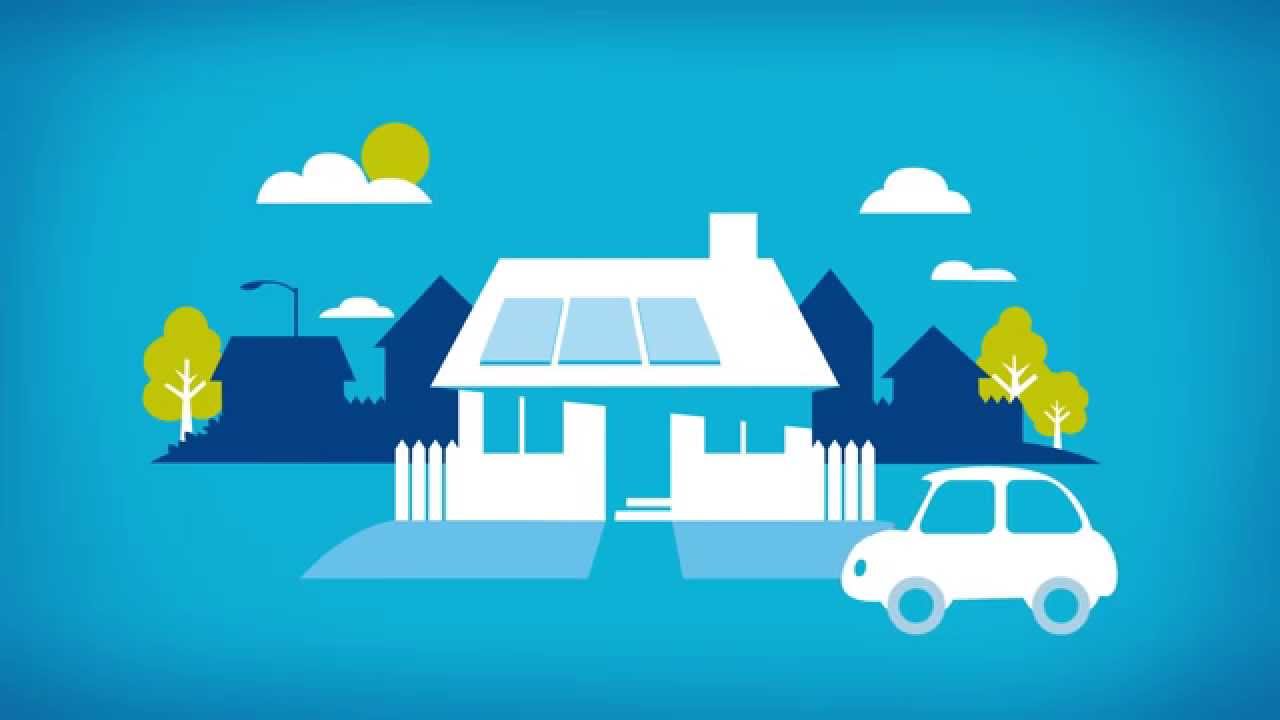 Sunrun, the United States' largest residential solar, storage, and energy services company, has announced this week it is expanding its offerings to Floridians with its solar-as-a-service and Brightbox home battery solutions, in an attempt to pre-empt hurricane season.
Nearly a year ago we reported that Sunrun, which at the time was only competing to be one of the leading US residential solar suppliers, was expanding into seven new states — New Mexico, Rhode Island, Texas, Vermont, Wisconsin, Washington D.C., and Florida. The move effectively doubled Sunrun's addressable market and, at the time, brought the company's total market reach up to 22 states and Washington, D.C (now up to 23 + DC).
Later that year GTM Research predicted that Sunrun would surpass SolarCity (owned by Tesla) as the country's leading residential solar lease provider — which turned out to be true when Sunrun announced in March of this year it had surpassed its competitors as the leading US residential market installer.
Earlier this year in April, the Florida Public Service Commission opened the way for solar developers like Sunrun to lease solar systems. Previously, it had been illegal for anyone in Florida to sell electricity unless they were a utility, but the ruling opened up the door for customers in Florida to acquire solar systems with up to no upfront payment.
It is unsurprising, therefore, that Sunrun has quickly proceeded to make its solar-as-a-service offerings available to Floridians, giving customers the opportunity to lease solar equipment with no upfront payment, the first company through the proverbial gates. The offering provides customers with all the solar equipment and installation, as well as maintenance and insurance, leased through Sunrun instead of having to shell out money upfront.
In addition, Sunrun is also making available its Brightbox home battery system, which provides backup electricity to households in the event of a power outage. For a state like Florida — which during Hurricane Irma saw more than 15 million Floridians without power — this could prove invaluable.
"Freedom is a value Americans hold dear. In offering Floridians solar-as-a-service, households in the Sunshine State are given the freedom to make, control, and store their own energy," explained Lynn Jurich, Chief Executive Officer and co-founder of Sunrun. "Unfortunately, too many Floridians have experienced first hand the effects of extreme weather and power outages. Home solar and batteries provide peace of mind and backup power when disaster strikes, keeping food fresh and the lights on."
"Affordable and resilient, home solar also contributes to a healthier environment for households and communities across the state. Home solar is already playing a major role in America's future energy system, and Sunrun is thrilled to lead the industry as Florida embraces this technology."
I also spoke to Jessica Leader, Sunrun's Corporate Communications Manager, and asked her of the importance, from Sunrun's point of view, of showing residents in at-risk climate regions like Florida the value of solar and battery storage:
In a nutshell, [it's] extremely important. The opportunity to access home solar and batteries from zero down is the bedrock of Sunrun's business model and philosophy, underscoring the belief that solar should be affordable, available, and usable for everyone. Home solar and batteries will play a key role in America's future energy system. Our recent report (PDF), NREL estimates that home solar alone could meet 40% of total U.S. electricity demand.

"With hurricane season just beginning on June 1, people are looking for resilient and reliable backup power. Home batteries are preferable to generators, which are not only loud and hazardous to local and community health, but only work when you have fuel to keep it going. Solar battery systems, like Brightbox, are recharged daily with the sun, ensuring you won't have to wait in long lines at the gas station just to make sure that your food doesn't spoil and your family will get to keep the lights on."
Sunrun isn't stopping with Florida, either. "We are expanding to new regions all the time — we launched in Illinois only last month, and began offering Brightbox in Massachusetts in March," Leader explaiend to me. "Puerto Rico is a great opportunity to rebuild with a more resilient, clean, and reliable energy system. We are actively pursuing opportunities to participate in the reconstruction and development of Puerto Rico with home solar and batteries."
The news of Sunrun's expanded offerings was also welcomed by some of Florida's officials.
Sunrun's new solar lease will give Central Florida residents greater access clean energy choices, lower energy costs, and continued momentum for local job growth in our state's renewable energy market," said State Senator Linda Stewart (D-Orlando). "This is the Sunshine State and Floridians should be able to take full advantage of an abundant, emissions-free energy source that contributes to a healthier community while remaining affordable."
"As an advocate for consumer choice, I am excited to see new options for Floridians that will make solar more affordable and accessible to residents across the state," added State Senator Jeff Brandes (R-St. Petersburg). "With our population projected to grow by five million people by 2030, the time for Floridians to invest in energy diversity is now."